Higher Ed Recruitment 101

Ah, September… for those of us tired of sweating through the sweltering summer heat, this month offers a welcomed respite. It's not quite sweater weather in much of the continental U.S., but, it's certainly getting easier to keep your shirt perspiration-free… save for those Saturday tailgates, of course.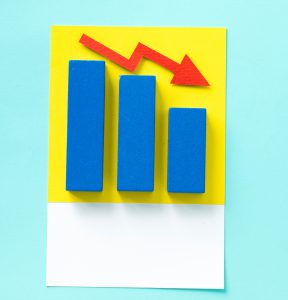 For higher ed marketers, with the latest freshman class securely on campus, September brings a focus on recruiting the next set of prospective students. A new start is always nice. But, for those of you who feel that the task of recruiting is getting harder each year – you're not imagining things.
According to the National Student Clearinghouse Research Center, enrollment at American colleges and universities has declined for the eighth year in a row. This past spring saw 300,000 – or, 1.7% – less new students on U.S. campuses than the year before. The losses were even more steep the previous year.
Clearly, the competition – driven by a diminishing pool of prospects – is getting more intense. How successfully your school responds to the downshift in demand for higher education will undoubtedly influence the long-term health of your institution.
So, how can you stem the receding enrollment tide? Today, more than ever, you have to stay in front of your prospective students as much as possible in order to remain relevant throughout their decision-making process. Not only that, you have to foster positive personal connections through memorable and fun experiences.
It's a buyer's market out there. And, you've got to act like it if you are to keep your enrollment numbers up. The best way to do that is with great content marketing execution and imaginative, out-of-the-box recruiting events.
Effective Higher Ed Content Marketing
Not only are enrollment trends changing, students are changing, too. Our previous post described some of the different ways that the current generation of students – Generation Z – interacts with various forms of media. One of the most important takeaways from the piece is the need to be active across the social media landscape (not just one or two platforms) – because that's how teens today find, and are exposed to, information.
Let's extend that principle a bit further. Not only is a proactive content game a must, it has to be at peak form for all four quarters (pardon all the football references). What does that mean?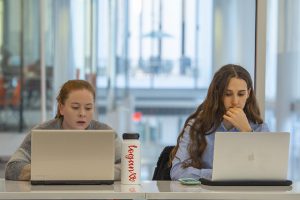 It means that you've got to be there from the start of your targets' school selection process to the very end. You have to be there to answer questions (simple and complex), allay the myriad concerns that high schools students harbor and communicate compelling reasons why your school is the best for their specific interests. All this will help create a lasting connection between your school brand and your audience.
If your content consistently shows up when prospective students are looking into their school options or researching the college experience, you'll stand a much better chance of winning their confidence, trust and, ultimately, a completed application.
If you're a frequent reader of this blog, you might have noticed a number of posts this summer describing the various aspects of content creation and management. They're a great start to formulating your content marketing plan.
Great Content Should Lead to Great Recruiting Events 
A detailed, well-researched and tailored content marketing plan is a must. But, you can't rely on just content to close the deal. A personal connection is often needed to reinforce the positive attitude you've hopefully fostered via your content outreach. That connection is easier to make when you're able to get your prospective students on campus for some face-to-face interactions.
Content will get them there, showing them value and a good time will get them to enroll. But, remember, your target audience's expectations are pretty high. So, you'll need to pull some new tricks out of the bag in order to impress.
Here are a few recruiting event ideas to help:
Unique Campus Tours
I can hear it now... "A campus tour is pretty much standard." And, of course, you're right. But that doesn't mean that your school's campus tour should be just like every other school's. Hence, the emphasis on "unique."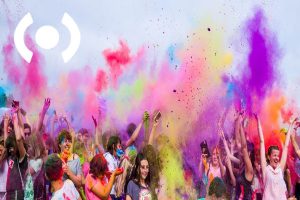 There are lots of ways to make strolling through a campus fun. For one, you can forgo strolling and replace it with a cooler mode of transportation. An electric scooter or a hover board tour sounds like a lot more fun than walking.
And, you don't always have to go high-tech or futuristic. Sometimes legacy tech, like horses, can create novel experiences. If your campus can easily accommodate it, a horseback tour of your college or university might be THE highlight of a campus visit.
Additional ideas: bikes, golf carts, roller skates.
Take Advantage of the Surrounding Community
If there's cool stuff going on around your campus, get in on it. Parades, fairs, street/block parties, concerts, barbecue competitions... find out what's happening on the local scene and take your prospects there. Showing them a bit of the off-campus community will make them feel more familiar with the area and give them confidence that they'll be able to traverse their new surroundings.
Shadow a Student Ambassador
You can tell them all about your campus. Or, you can help your prospective students experience a day in the life of an enrolled student. Recruit a few freshmen or sophomores who live on-campus, pair them with visiting students and let them hang out together for 24 hours.
This would require some matching work – pairing students from the same high school or town, for example. And, it'd be best if the prospect could experience the classroom portion of the campus experience.
Sporting Events 
College sporting events are like nothing else. There's no way to not feel school spirit when you're in the midst of the student section during a football or basketball game. You can bet it's an experience your prospective student won't soon forget.
Just keep in mind, whether it's horseback rides or hoopin', the goal isn't the novelty – it's to foster a real connection between your prospective students and your campus community.
Beacon Knows Higher Ed Content
Is your content marketing plan driving the results you need? If you're not sure, Beacon's content strategists can help. Request a complimentary website audit today.