Maintaining Content Focus on Your Higher Ed Site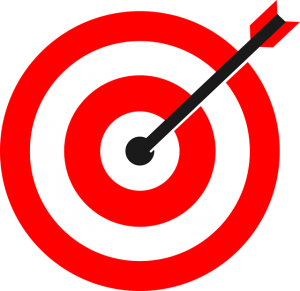 You've done it! Months of late nights and dedications to the design of the perfect higher ed website have culminated in a beautiful launch. It is all easy sailing from here, right? Well, maybe not.
Sure, your school's new website is up and running. But, if your various content managers aren't aligned in how they create, update, improve and retire the hundreds of pieces of content they are responsible for, things can spin out of control very quickly. It doesn't take long for that beautiful, unifying design to get ruined. All it takes is a couple of content managers to do their own thing.
Content managers need a common set of instructions to work from. A clearly outlined, centralized content strategy will help them to stay on the same page. This will also ensure a consistent experience for users and a shared focus across the entire site.
Setting the Stage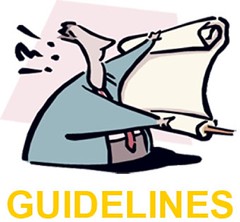 So, how do you create a shared content strategy? If you haven't yet, start by defining your organization-wide tone and voice. Next, set some content guidelines - word limits by page type, specific CTA usage for certain circumstances, image use directions, etc. You should also establish a school-wide content calendar and identify broad themes for specific parts of the year, or even month-by-month.
All of these tasks are best accomplished by the school's marketing department - the marketing staff is the owner of the school brand, after all.
Be sure to disseminate the content guidelines and the content calendar to the content managers of the various departments. It may be worthwhile to hold a workshop to go over the guidelines and the publishing plans for the upcoming academic year. This will ensure that everybody creating your website content is moving to the same beat.
This doesn't mean that your departments can't pursue their own identities, voices and content ideas. They absolutely should. But departmental content guidelines should be subordinate to and not violate the organization-wide guidelines created by the marketing team.
Quality Content, On Deadline
Ok, we got everyone responsible for producing content on the same page. Now, how do we make sure that the content is produced on time and up to established quality standards?
What's needed is a solid workflow and approval process. At Beacon, we like to lean on GatherContent to manage the content creation process. The cloud-based service has an intuitive CMS and easy-to-set-up workflows. A typical workflow may look something like this:
First draft
Primary review and feedback
Editing/Revisions
Approval
Publishing
Live on website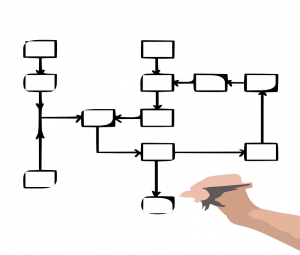 The above workflow is fairly simple. However, you may need to tailor your workflows for each department to account for how each separate team handles the writing and approval processes. You may need to add more steps to the process if the content has to pass through several people before being approved for publication. The workflow is where your departments can flex their individuality (not in the copy).
Workflows are great at moving content projects along. They're also terrific at identifying bottle necks (who hasn't had co-workers or directors who've hoarded content and held it hostage).
We recommend making your workflows accessible to all staff involved in content creation. This way, everyone is aware at all times where any piece of content is in the writing process. It should also encourage those reviewers who like to take their time to move the item along to the next step in the workflow.
Staying the Course
So, we have everyone on the same page and following the same rules and processes. What's left?
Well, things move fast in higher ed. Your team of content managers will not stay static - turn over on college campuses is fairly high. You'll need to assure that institutional knowledge is passed on when your people leave. While you can rely on the goodwill of your departing staff to train their replacements, the more prudent option is to simply provide regular trainings to your content team.
At minimum, schedule an annual review of your school's content guidelines, workflows and content calendars. You may even want to do one every semester.
Beacon Knows Higher Ed Content
Are workflows and content guidelines a bit too intimidating? Don't worry, we hear that a lot. Beacon experts are here to help. Give us a call and we'll be glad to lend a hand.