Higher Ed Content Analysis: Stay Current with Recruitment

"The early bird gets the worm."  - English proverb
The battle for higher ed students starts early. If you harbor hopes of success for the upcoming recruiting year, the summer months are the best time to fine-tune your game plan.
For higher ed staff tasked with maintaining your school's website, that means assessing how well your website content is geared to your most important audience – your prospective students.
As with anything else, you have to know what you're doing well and where a little tinkering could improve the final product. Below, we'll take a look at the different kinds of content required to meet the needs of you prospective students, and how to decide if a particular page or section deserves to remain on your school's site.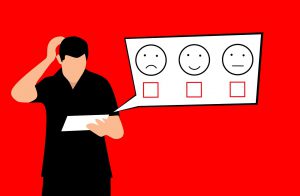 Great Content for Recruiting
Before you can tailor content to any audience, you have to know the  motivations and interests of its members. Luckily, there's lots of good information out there with respect to how prospective college students make decisions.
A 2017 Survey of Admitted Students by consulting company Eduventures, for example, assessed the responses of more than 90,000 college-bound high school students nationwide. The study found that over 70% of respondents cited at least one of these six factors in their final decision-making process:
Feeling of fit
Academic quality and reputation
Availability of desired program
Affordability
Cost of attending
Job opportunities for graduates
A successful higher ed site incorporates these interest points into the user experience of prospective students. Of course, these are just the broad strokes, best used as guidelines to structuring prospective student user journeys. That said, be sure to identify the pages that do not speak to any of the above interest areas. These pages are sure to require your attention.
In addition to answering common questions that your prospects have about your school, your website also has to be engaging. Great sites provide rich graphics, captive page elements and well-positioned and articulate calls-to-actions.
A key part of your assessment will be determining if current page elements and features do enough to drive interaction and goal completion.
What else is needed for great recruiting content?
Considering that attending a college is often a family decision and that the financial responsibilities typically fall on parents, you may consider adding, expanding or updating a section of your site devoted to the families of your prospective students.
The end goal is to increase application submissions. Winning over the parents can go a long way to helping you reach that goal.
Content That's Working
So, how do you identify what content works?
In a post earlier this month, we explored key website user engagement metrics in the Google Analytics platform. An analysis of user data for the pages aimed at your prospective students will tell you how well they're performing.
In a January blog post, we also discussed how a content audit can help optimize the performance of your higher ed site. Conducting regular audits will help you identify the pages that are regularly hitting their marks. A content audit can also help you zero in on information that your users want but are not getting on your site.
These insights reveal the traits that move the needle for your users and guide content development efforts in the future.
What to Do With Content That Isn't Working
Ok. So, we've found the content that works. We've even identified content holes we might have that need to be filled with new copy. But, what do we do with the pages that don't perform to expectation?
It really comes down to whether a given page maintains the potential to meet your recruitment-oriented needs, or whether the page's intended purpose no longer provides any strategic value.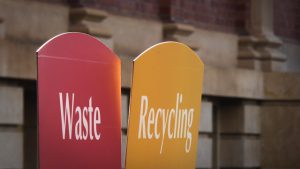 Ultimately, pages that no longer serve a purpose should be relegated to the archives. On the other hand, a page that corresponds to a prospective student interest but is lagging on key engagement metrics should be analyzed further.
There are many reasons why good content fails to perform. It's helpful to combine GA data with a practical look at how users are intended to reach and interact with the page.
Is the copy too far down the page, past the point where most users scroll? Are there clear CTAs leading to the page from content in earlier stages of the user journey? Is the page ranking in search results?
If you find that you haven't done everything to set the page up for success, corrective measures could still be applied to rescue the page. That's an important finding – one that can save content and web development costs. Identify the fixes that could improve the page and note them in your content inventory database for implementation in the following stage.
Beacon Knows Content Strategy
Need some help with your content audit? Beacon is here for you. Our team of content gurus is ready to assist with your content strategy. Request a complimentary audit today.