If Beacon Was A Basketball Team...

*** Please note that the below post was written prior to the announced cancellation of the NCAA Men's Basketball Tournament. While we are sad that we will not have the chance to enjoy the competition this year, we recognize the need for public safety measures that protect against the spread of the novel coronavirus. With that said, the Beacon team is still out on the practice courts, running game on behalf of our clients. As a technology firm, we are well-positioned to continue providing services to our customers, even if large portions of our staff are relegated to working remotely. 
In times like this, it's helpful to recall the British government's advice to its people during public emergencies: Keep Calm and Carry On.  
_____________________________________________________________________________________________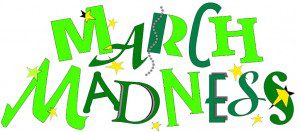 Have you heard? Tourney time is here!
If you're a die hard fan of college basketball... heck, even if you're a casual fan of basketball in general, you're probably well aware that the biggest event in the college basketball season is right around the corner.
March Madness. The Tourney. The Big Dance... It's just about GO time!
This time of year, college campuses and office cubicles everywhere are notoriously immersed in NCAA tournament brackets and the obligatory cram sessions involving non-traditional basketball powerhouses (and quirky mascots). Some of our favorite underdog runs of the past decade include little-known outfits, like the UMBC Retrievers, Florida Gulf Coast Eagles, Norfolk State Spartans or the Lehigh University Mountain Hawks (we like giving the little guys their due). The 2020 tournament edition is expected to be no different as the field is primed to include darlings of the not-so-distant future, in the form of the Dayton Flyers, San Diego State Aztecs, Creighton University Bluejays and the Belmont Bruins.

And, let's be honest. With tourney hype growing hour-by-hour seemingly, our thoughts, like yours, occasionally turn to hoops throughout the month. But, momentary lapses in concentration notwithstanding, we like to keep it professional here at the Beacon blog. Sooooo, when a surprisingly accurate idea was presented, suggesting that Beacon's Digital Marketing Team (DMS) is really a lot like a successful NCAA tournament team, we absolutely had to run it down to its natural conclusions.
As such, what follows for your reading pleasure, is an interpretation of our DMS team roles as on-court basketball positions from your favorite college game.
Without further ado, here is your 2020 Beacon DMS team line-up (lights down, spotlight on):
Point Guards
The point guard is the coach's representative out on the court. This position is the most responsible for communicating and carrying out in-game coaching instructions. Point guards are also often the embodiment of the coach's philosophy. They exude the qualities their coaches value most – be it hard work, intelligence or teamwork.
At Beacon, our point guards are easy to spot – they are our project managers. Project managers know the game plan (client account) inside and out, and relay assignments to other team members. They are responsible for keeping everyone on the same page and ensuring that projects are completed the right way.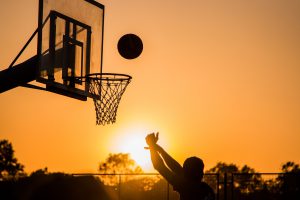 Shooting Guards
Shooting guards have a reputation for being flashy. But, that's only because their role is so noticeable. A shooting guard's job is the primary goal of the game: to score. They don't just put the ball in the basket – they score using a high-value skill: outside shooting (it's a lot harder to score from 20 feet out than it is from under the basket).
For Beacon's Digital Marketing Team, the primary goal is to drive customer transactions and online goal conversions on behalf of our clients. No one does that more or better than our Paid Search team. They create online search ads that not only target the audiences most appropriate for our clients, but also deliver exactly what those audiences are searching for.
The Paid Search team is all about driving sales, just like the shooting guard is all about helping the team score the most points.
Small Forwards
The small forward is a little bit like the shooting guard. But, then again, the position can also resemble the power forward role. In fact, small forwards are a little bit like Swiss Army knives – they do a little bit of everything and are involved in most of the action.
This is strongly representative of Beacon's Search Engine Optimization (SEO) team. The job of our SEO team members is to drive as much organic traffic to our clients' websites as possible based on a vast array of highly qualified keywords. This is an incredibly broad assignment that requires competency in many different areas, from technical know-how (sitemaps and schema) to creative output (content development and optimization). Our SEO team delivers across the spectrum of digital marketing needs.
Power Forwards
Traditionally, power forwards were the unsung heroes of basketball teams. They do the "dirty" work: rebounding, defense, setting screens. They made the play that led to a basket, or recovered the ball to put the team back on offense. But, while their efforts are appreciated by teammates and coaches, a power forward's contributions may not be as easily apparent to a casual fan.
At Beacon, our power forwards are our data science experts. Everything we do here starts with data. It's how we're able to track the behavior of online audiences, how we come up with long- and short-term trends and how we're able to deliver recommendations that maximize the value of a website.
Centers
Last, but definitely not least, are the centers. Centers have the greatest ability to impact the game. They're usually the tallest player on the court, and are almost always posted closest to the basket.
The best basketball teams tend to play "inside-out," meaning the ball goes to the center (next to the basket) first, and the next pass is determined by how the defense reacts to the center putting pressure on the basket.
At Beacon, our centers are our clients. First and foremost, we absolutely consider our clients to be an integral part of our team. There wouldn't be a game without them.
Secondly, our actions are always determined by how our clients are positioned in their respective industries. Their positioning drives their needs, which drives our recommendations and actions.
Lastly, we achieve the best results with close collaboration with our clients – the pass inside (client call) leads to a perimeter player being open (clear course of action), and then to a bucket (successful implementation of a program or campaign).
The center is the straw that stirs the whole drink.
Beacon Knows Teamwork
Want to be part of the Beacon team? We can't wait to welcome you aboard. A great center is always in demand. Give us a call today to see how we can win a championship together.