Digital Marketing Experts Discuss 2023 Higher Ed Web Trends During Candid Fireside Chat

As we move into the spring and, before long, the end of another school semester, colleges and universities nationwide are already thinking about next Fall's semester. How can they increase the number of students applying for admission? How can they draw more high schoolers and their families to campus for tours and information sessions? How can they efficiently and effectively deliver essential messaging to prospective students about what sets their school apart and keep those enrollment numbers growing? 
There are two critical components to answering those questions: (1) a school's website's effectiveness in delivering key messaging and driving actions by interested students, and (2) the digital marketing strategy that reaches into the online world of prospective students and brings them to your website.  But there's another huge factor – knowing the current trends that speak to, connect with, and engage those students. Having a complete and clear understanding of the higher ed web marketing trends for 2023 and beyond offers a strategic advantage that can help any school boost its application numbers and web traffic. 
A very candid discussion of this topic took place at the end of February. As part of Hannon Hill's annual Cascade CMS Users Conference (CUC), experts from Beacon's leadership team—Andrea Cole (VP, Digital Marketing & Analytics), Keana Massey (VP, UX Design & Development), and Christy Phillips (VP, Project Management Office)—joined leadership from Hannon Hill for a (virtual) Fireside Chat. Hosted by Troy Singer (of The Higher Ed Marketer podcast), the discussion covered a variety of higher education web trends, identifying key actions that marketers can take now and in the future to keep their schools' enrollment numbers robust and make their websites a must-visit destination for prospective students.
If you weren't one of the 150+ that attended the chat, what went down at this one-of-a-kind event? What are the higher ed web trends for 2023 and beyond? Let's take a look back at the insights offered by the Beacon and Hannon Hill teams.
Reimagine College and University Websites as Marketing Tools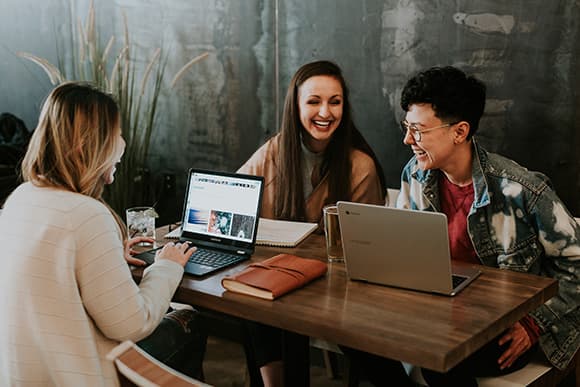 While the Fireside Chat covered a wide range of topics, one particular point kept coming up: many schools need to change the perception of what their websites are for. Specifically, schools need to realize that their websites are first and foremost marketing tools, meant to deliver important messaging to prospective students and drive enrollment. Websites should NOT be overcrowded message boards or data dumping grounds where every piece of information about a school is included with little context or curation.
"This really can't be stressed enough: you do not have to put everything onto your website," Keana Massey said during the chat. "Focus on info that is going to be relevant to your target audiences – prospective students – and present it in a more marketing-focused manner."
Massey recommended that schools use their intranet, if they have one, to house important data for current students and faculty so that the primary website can keep its messaging focused on prospective students.
The key to this shift often starts with a school's homepage. "A lot of what we hear in our strategy and focus group sessions is to keep the homepage simple," Christy Phillips said. "People tend to clutter their homepage with too much, but folks want to get to key messaging as quickly as possible."
For Andrea Cole, the change in approach means shifting the view of higher education institutions as a whole. She explained, "Once people reframe and start thinking of universities as a business, priorities and the things that are important in terms of increasing enrollment become a lot clearer."
Illustrate a School's Value to Students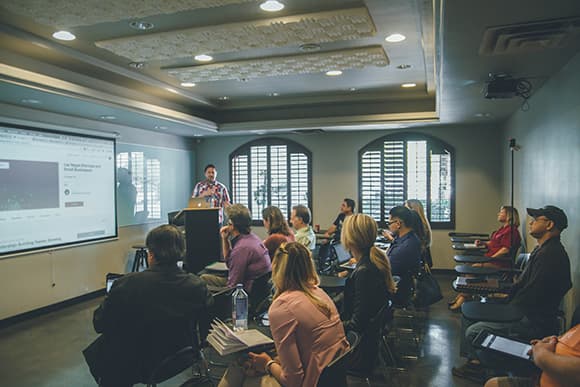 Thinking of a school as a business also impacts the type of information shared on the website. Just as a business seeking to sell a product or service would share important information and results for the consumer, schools need to take a more bottom-line-focused approach. That means including important details about what sets a school apart from others: sometimes this means highly rated or exclusive academic programs, sometimes it means highlighting one-of-a-kind opportunities available to students, and sometimes it just means illustrating important aspects of the school's overall culture. 
"People are not going to school just to go to school, they're going for a reason," Cole said. As such, schools looking to draw in more students need to be ready to answer key questions about the school's return on investment for a student's tuition and time. Cole recommends asking some important questions to clarify messaging. "What is [a school's] unique selling proposition? What is its value?" The answers should indicate not only the experience students will have at the school but how their education and degrees will impact them after graduation. "In higher education, you can talk about a return on investment, not just on the money when it comes to hiring for a job, but the support that you're giving students once they've graduated on job placement or continuing their educational journey," Cole said.
Focusing on a school's value also means that schools should be upfront and honest about its virtues – and flaws. "Don't pretend to be something you are not. Present yourself as you are," Massey said. However, being honest about your school's potential shortcomings doesn't have to be strictly negative. Rather than hiding certain aspects of your school that you think aren't appealing, it's often more effective to discuss them in a manner that reframes these potential negatives as positives.
For example, your school may be smaller and have fewer facilities as a result. Instead of trying to present yourself as bigger than you are, emphasize the positives of the small school experience (such as more personalized attention from faculty). After all, every student is looking for something different from their college experience. Something about your school that puts off one student may prove to be the deciding factor for another. 
Focus On Student Messaging and Personalized Content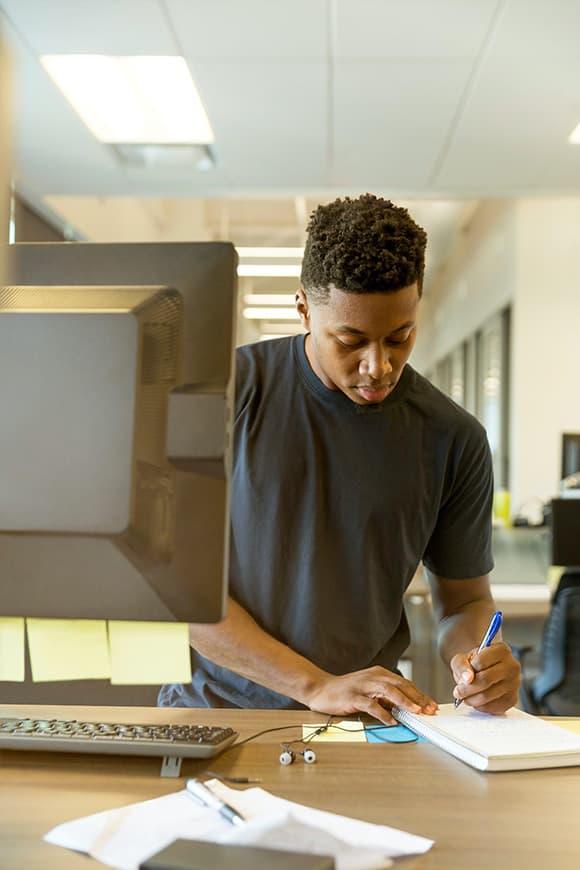 Remaking websites into marketing tools and focusing on a school's value are both essential tactics that ultimately spring from the same strategy: ensuring your website is truly focused on your prospective student audience. That means tailoring all of your messaging on the site to your ideal, prospective student audience. 
This is already occurring on many school sites. "We're seeing a lot of people pull unnecessary content off websites that doesn't focus on students and putting that content into intranets so that everything is prospective student-focused," Phillips observed. Still, many other sites have a long way to go. 
One of the first tell-tale signs a site isn't student-focused (and therefore could drive away potential future applicants) is the site's language and content. "Many sites are just written using overly formal and academic language that is potentially off-putting to student readers," Massey said. Academic jargon, inscrutable terminology, and a generally dry and overly formal tone create a disconnect between the audience and the school. Often that disconnect is literally part of the language: many schools choose to talk about and at their audience, constantly referring to "students" in content. Instead, Massey recommends speaking to the audience directly, referring to them as needed in the second person with a more conversational and engaging "you." 
Along with student-focused content, schools can also benefit from creating personalized content. This type of content goes beyond speaking to the student audience broadly and instead delivers web experiences and messaging customized to each user. This is achievable using the latest technological innovations, such as AI chatbots that can answer student questions directly. It can also be done in simpler ways, such as by having students answer questions or input data on a form, and then letting the site curate content and messaging specifically tailored to that student's interests (such as a school "lookbook" that highlights key programs and outcomes). 
Student-focused content can also mean content that literally comes directly from students. Whether it's testimonials shared on the site, student-written blog posts, or even social media content, giving students the opportunity to write or talk about their school can be engaging and add unmatched authenticity to a school's website. After all, who can students trust for good advice about a school more than other students? 
Track, Analyze, and Optimize Your Site's Performance
A final piece of the puzzle for effective web marketing lies in tracking the effectiveness of your site. Fortunately, there are ways to monitor the traffic to and actions taken on your website in real-time. Many schools utilize Google Analytics to see how their websites are performing. 
This year, Google is updating its analytics and tracking platform to the long-promised Google Analytics (GA) 4. According to Cole, this upgrade offers a significant opportunity for many schools. "The upgrade to GA4 is on a lot of school's radars because come July first, their old data is not going to be tracking anymore," she explains. "So from a strategic standpoint, I think it's forcing a lot of colleges and universities to relook at how they collect data on the site, what's important, how are they going to use that information to make decisions."
Schools have access to an incredibly large amount of data at their disposal. That data can be put to use to not only confirm that a site is reaching its intended audience but provide insights that allow web marketing teams to make the site more effective. It's more than just Google Analytics too; user-behavior tracking tools like heatmaps provide essential insights on how users are interacting with a site, so web teams can adjust their designs and navigation to be more user-friendly and better facilitate desired actions (like applying).
Meet the Future's Challenges by Partnering With Beacon's Digital Marketing Experts
Using your site as a marketing tool. Highlighting your value. Creating student-focused content. Utilizing analytics to optimize your site. These points of discussion were just a few of the topics covered in the Fireside Chat. Truly, creating an effective higher education website that engages and attracts prospective students is a major undertaking because there are a lot of integrated moving parts.
You don't have to face it alone, though. You can have the industry-leading experts from Beacon at your side, partnering with you every step of the way. We offer a variety of higher education web marketing services that will help you create a site that truly meets the needs of today's and tomorrow's student audiences. 
You've seen that the Beacon team has observed and truly understands 2023's web marketing trends. Now, contact us to begin working on or redesigning your site to be the trendsetter for 2024 and beyond!