Beacon is Hiring! Come Join Our Team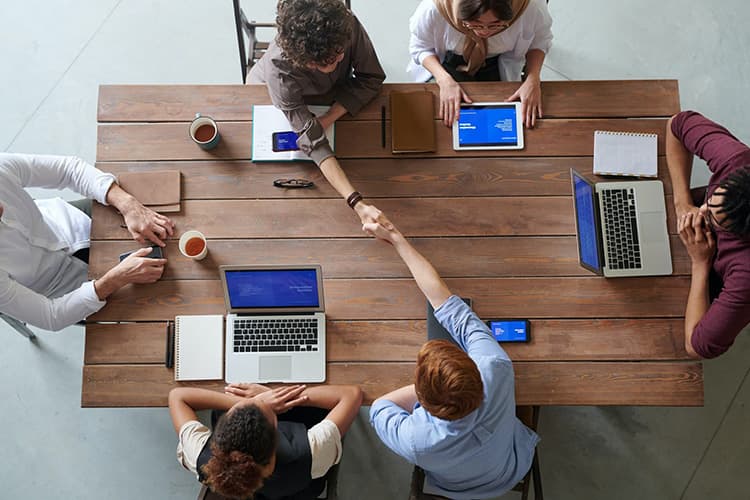 It's exciting times here at Beacon as we begin our 25th year of business. With new and existing clients from all across the country, demand for our web design, development, digital marketing, hosting, and managed services continues to explode. 
We are looking for more talented people to join our team and experience the great work environment at Beacon. We have an immediate need to fill many different open positions, especially on our Digital Marketing Team, and expect to add more throughout the year.
Visit the Beacon Job Board to apply for any of these positions:
Digital Content Specialist
Digital Marketing Analyst – Entry Level
Digital Marketing Specialist - Technical SEO
Digital Marketing Specialist – Paid Search / SEM / PPC
Digital Marketing Strategist – SEO/Analytics
IT Support Specialist
Systems Administrator
HR Generalist – Full-Time or Part-Time
Don't see a job that feels like the right fit for you? Don't worry. Check back on our job board periodically for updates and new openings, or feel free to send in your resume. You may be the perfect fit for a role we have open and not even realize it!
A Great Place to Work
At Beacon, we've always focused on providing high-quality web solutions for our customers while building a work environment and culture that supports an exceptional work/life balance. Consistently named as one of our community's best places to work, our employees enjoy:
Flex-time schedules;
Unique work from home options, with one day a week in-office to collaborate, socialize, and build bonds with teammates;
Health club membership;
A casual work environment;
A company-wide profit-sharing bonus program;
100% insurance coverage for employees (health, dental, vision, PLUS 50% family coverage);
401(k) plans with a generous company match;
10 paid holidays, including a full day of paid time for your birthday (yay, you!);
An ample supply of paid time off;
Open communication and transparency from leadership about company news and policies, with semi-annual meetings to keep everyone on the same page;
Weekly trivia contests with gift certificate prizes;
Fun monthly social events;
And of course, we offer highly competitive compensation, as well as educational and travel opportunities. 
Community service is very important to Beacon as well: feeding hungry families, donating gifts for children during the holidays, raising money for the United Way, and through our Weaving Hope mission to build preschools in Rwanda.
About Beacon
Since our establishment in 1998, Beacon has shined as a nationally recognized, full-service web solutions firm through our comprehensive web design, digital marketing, and web hosting services for the Higher Education, Multi-Family Residential Property Management, and Retail/Wholesale industries.
The majority of our work is with colleges and universities around the country, with client partners in 45 states. We work together as a team to build stunning and highly engaging websites, coupled with digital marketing and hosting services that drive admissions and student engagement. Our multi-family property services support the marketing of hundreds of living spaces nationwide, helping to fill open apartments for large-portfolio property management companies.
Beacon has direct partnership arrangements with some of the leading, best-of-breed, technology companies, including Google. In fact, we are one of the longest active Google Analytics Certified Partners in the US. Beacon is also recognized in our local Piedmont Triad community as one of the top managed IT services providers, with our staff monitoring and supporting desktops, servers, and networking for many companies in Greensboro, High Point, Winston-Salem, and throughout the Triad.
We are a tight-knit team of experts across a wide range of technical, creative, marketing, and professional disciplines. Entry-level team members get firsthand experience with industry experts. Experienced employees expand and share their knowledge while making an immediate contribution. We genuinely enjoy working together and helping our customers fully utilize web technology to drive the growth of their businesses.