Proud History, Bright Future: How HBCUs Can Engage Today's Students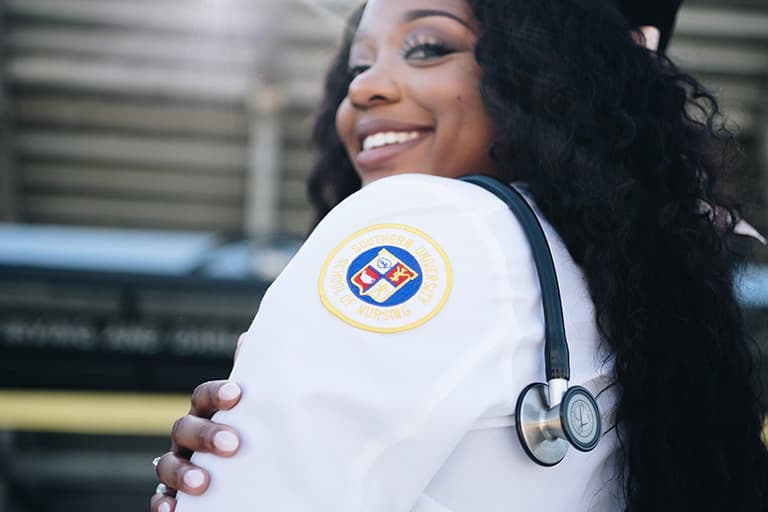 February is Black History Month and an important chapter in Black history is being told at America's historically Black colleges and universities, or HBCUs.
Since HBCUs were officially designated as part of the Civil Rights Act of 1964 (though most of the institutions were established long before), they've served as educational and cultural hubs for many in the Black community. In addition, numerous significant public figures and politicians have graduated from HBCUs, including Martin Luther King, Jr., Toni Morrison, Oprah Winfrey, Chadwick Boseman, and Vice-President Kamala Harris.
Today, HBCUs provide educational opportunities for students of all races. But like many colleges, they're facing challenges in terms of attracting students and inspiring them to apply and enroll. Like many colleges and universities, HBCUs are having to update and adapt their messaging to meet the needs of today's students, who are seeking value, opportunity, and assurance that their investment in a college education will have a real return.
Fortunately, the cherished traditions and educational excellence offered by HBCUs provide many unique opportunities for these schools to market themselves to, and engage with, today's students. While these ideas are especially relevant to HBCUs, there are lessons for any college looking to boost enrollment.
Be Proud of Your History - But Focus on the Future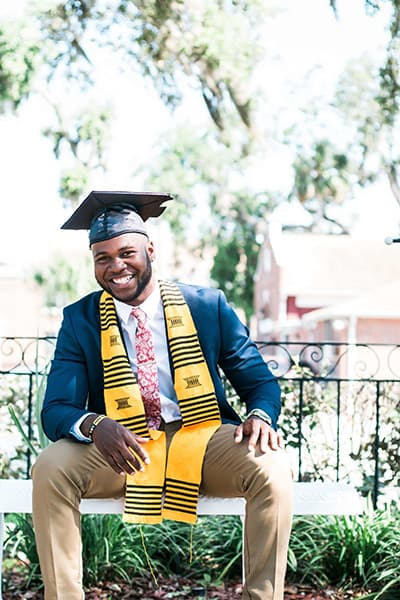 It's right in the name. "Historically Black Colleges and Universities." Many HBCUs have histories dating back to the 1800s and are justifiably proud of the impact they've had on the lives of countless students.
But all that may not matter to students today.
Or rather, it does matter, but not as much as strong academic programs that will help those students find good jobs after graduation, and ready them to face a variety of challenges that they may face as they build careers.
The key, then, is to find the right balance in your messaging. Keep the focus on what your institution has to offer today, not what it offered students in the past. That's not to say that your institution's history shouldn't be discussed at all. Rather, that proud tradition of excellence should add weight to your claims about your current offerings as you emphasize the quality of your programs and the careers that those programs have led to for graduates.
Celebrate Your Unique Traditions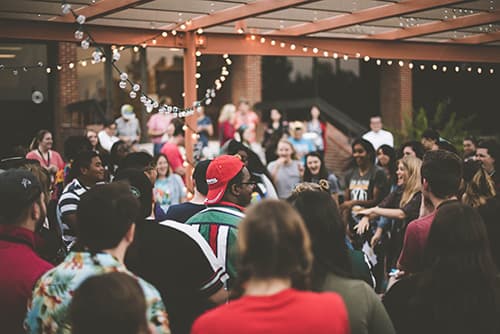 While students today may not be moved by discussions of the past, many might be interested in and inspired by longstanding traditions that are still carried on. After all, some of these traditions will impact a student's life at your school and play a key part in differentiating your school from others. So don't be afraid to talk them up!
A great example is homecoming celebrations. For many HBCUs, like NC A&T, homecoming is more than just a football game, it's an entire week-long celebration with concerts and speakers and other events that attracts thousands of alumni to campus to celebrate and bond with current students.
For a prospective student deciding between two schools, a huge and unique campus tradition like A&T's "Greatest Homecoming On Earth" might be a deciding factor. Celebrate and publicize the traditions and culture that set your school apart!
Emphasize Community and Opportunity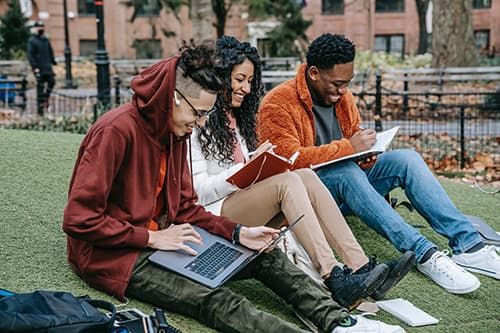 While students at every college form bonds and networks beyond the classroom, many HBCU students and graduates have a unique pride in their school that translates to an instant connection with fellow students and alumni. As such, students who graduate from an HBCU aren't just leaving with a degree and the friends they made during their time at the school: they're leaving as part of a national network with connections to people nationwide who will help get their foot in the door for internships, jobs, and other unique opportunities.
This community network of people bonded by their attendance at a school and the legacy and traditions that go with it are essential to the value of HBCUs, and absolutely should be emphasized in your website content.
Similarly, the culture on many HBCU campuses is tight-knit, with faculty, administrators, and fellow students all genuinely invested in the well-being of the school and its students. Discuss how on your campus, students won't need to feel or face challenges alone: they will be supported and given the tools they need to succeed.
Elevate Your Website
Of course, to deliver all these essential messages to your audience, you need an effective, user-friendly, modern, and well-designed website. If your school's website hasn't been updated since sometime in the early or mid-2010s (or it's even older!), an update is almost certainly needed.
You'll want a clean, modern, and easily navigable website that prioritizes the most essential messaging. Students should be able to quickly find out the academic programs your school offers and is renowned for. Imagery shouldn't just be a few pictures of old buildings on your campus but should show real students going about their days and experiencing the community and traditions that set your school apart. Videos and written testimonials should highlight the voices of students and alumni as they discuss how attending your school impacted their lives.
In short, your website should wow every visitor and present the absolute best of what your school has to offer. That isn't always an easy task, but fortunately, we can help. Here at Beacon, we've been honored to partner with several HBCUs for website redesign projects (learn more about our work on our portfolio page), and we can help modernize your site and refine your messaging. Contact us today to get started!