One Extra Day... to Update Your PPC Ads

I'll be honest, we've kind of been a little obsessed with Leap Day here at Beacon this past month. If you happened to notice, it featured prominently into our last post. And, here we are, talking about it again.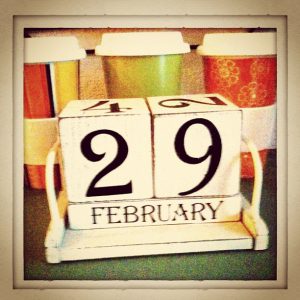 On the surface, February 29 is just another day. You wake up the same. Eat breakfast the same. Drink your coffee the same.
So, what is it about Leap Day that is so special?
Is it the novelty of this day popping into existence just once every four years? The lingering of the winter season for a little while longer? The thrill of adding something different to a concept as quintessentially steady as a calendar? A small taste of the – literally – extraordinary?
Perhaps it is all those things. But, to us, February 29 is special because it offers something we can all use more of.
Time.
In our workaholic business culture, time is a precious commodity that is loath to be wasted. Project plans, deadlines, contract lengths, due dates, billable hours... all these things stress the importance of using time wisely and efficiently.
Typically, we all hustle about trying to make the most of the little time we have. But, for one day every four years, instead of worrying about it running out prematurely, we are gifted the benefit of just a little bit of extra time.
How are you going to spend your extra time?
We posed a similar question to our Paid Search Team. Given a hypothetical day free from the pressures of time, how would you improve the paid ad experience for both clients and consumers?
The below list is a synthesis of their responses.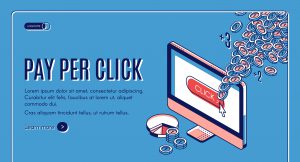 If Time Were No Issue Paid Search Task List
To be clear, we are not suggesting that the below tasks should only be completed once every blue moon or, February 29 or, just when there's spare time. All of the discussed processes should be applied to campaigns as needed. The list represents a best case scenario where all of the below can be applied to every campaign, every time.
Take advantage of new ad types in the Google Ads platform
Google is in an ever-present cycle of enhancing their search and advertising offerings. As such, new capabilities are made available routinely. That said, keeping track of everything new that comes out is nearly impossible.
So, with a bit of extra time on their hands, paid search professionals can explore and apply more sophisticated ad types, such as:
Responsive ads – these ads reflect the reality that search is increasingly moving to mobile. Responsive ads allow for an automatic adjustment of the size, appearance and format of an ad based on the unique characteristics of the viewer's screen. They also match the feel of the hosting webpage, making the ads appear more natural in their display environment.
Dynamic ads – these ads are great for advertisers with a substantial number of products on their website. The content of dynamic ads are automatically generated from the existing website copy, and are targeted to users who are searching specifically for products on the site. Dynamic ads save time, cover gaps in keyword-based campaigns and provide granular control over which group of products are advertised.
Remarketing ads – this ad form targets users who visited your website and can help to increase conversion rates and ROI. If a customer visited a product page on your site and left without placing an order, you can increase the probability that she will return by showing her an ad when she searches for the same product later.
Ad copy adjustments
The more generic your ad copy is, the lower the chance for conversion. But, you can always make your ad campaigns more effective when you apply what you know about your customers. Customers at different stages of the sales funnel search for different things. If you understand the intent behind a user's search, you can tailor a headline to appeal precisely to what the customer is looking for.
Bid adjustments
If you know that your customers buy more at a certain time of day, from a certain geographic location or, using a specific type of device, you can adjust your bid amounts in order to show more of your ads at the right time, place and device.
Seasonal changes 
You don't sell a lot of skis in July, and not a whole lot of people buy swimwear in January. If your product mix changes seasonally, it's important that your ads reflect what your customers are looking for at that time. Reviewing your ads for seasonality is a must.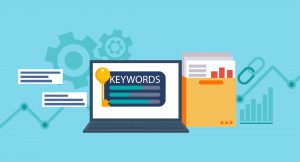 Keyword management – cut the bloat
The longer an ad campaign runs, the more information you have about what keywords convert and which ones don't. You might start a campaign with a long list of target keywords. But, taking the time to cut the list down can help save your budget and increase your conversion rate.
Negating customer groups
You learn just as much about what doesn't work as you do about what does. And that information is just as valuable. You can stretch your budget further if you cut down on the number of times your ads are shown to customer groups that are unlikely to convert. One way to do so is with negative keywords. Negative keywords prevent your ads from being triggered by the wrong kind of search. If your brand is high-end, for example, you'll probably want to eliminate ad views for users searching for "cheap" or "discount," or "inexpensive."
Beacon Knows Paid Search
Need help getting the most out of your paid search strategy? Beacon can help. Request a complimentary PPC audit today.