Top 20 Digital Marketing Trends for 2020 - Part II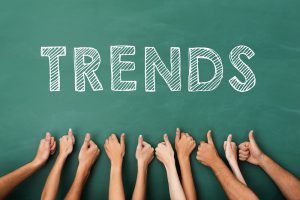 In our last post, we discussed nine marketing trends that are expected to impact SEO (search engine optimization), Paid Search advertising and user behavior analysis in 2020 and beyond. These digital marketing specialties concern themselves with how users access and interact with online content. But, before you can hope to attract anyone to your site, you first have to create an attractive, welcoming and informative experience for your visitors.
A substantial amount of work is completed before your users ever lay their eyes on your (hopefully prominent) search results and web pages. In the second installment of our Top 20 Digital Marketing Trends for 2020 blog series, we are taking a look at some new influences in the spheres of web design, content creation and web development.
Web Design Trends
Trend #10: Minimalist navigation
You rarely get a second chance to make a great first impression. For websites, this makes the homepage a critical area of introduction for your all-important primary audience.
You've got to wow them at your very first opportunity. And, an overbearing or overly complex navigation bar is likely to take away from that goal.
More and more, forward-looking web designs are featuring simple navigation menus in combination with stunning visual presentations. This allows users to take the page in without the distraction of thinking about where they need to go next.
Some sites are foregoing the default presentation of a navigation bar on a homepage altogether, opting instead to let users dictate when to start looking around for additional information.
The takeaway: Don't be afraid to tuck away your navigation bar into a hamburger menu. Trust your users' digital instincts to find their way.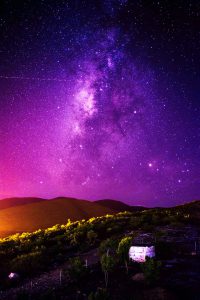 Trend #11: Dark mode
Another trend aimed at optimizing the visual presentation of your site is the use of dark background colors on your web pages. This really makes the featured photography/video/art jump right off the page.
While some of our clients request designs that fully embrace the dark mode concept, others prefer to give their users the choice to switch into dark mode. In our opinion, there is no right or wrong method, but both are trending.
"As more of the popular apps and websites we use every day give users that dark mode option, I think we'll see more sites start to adopt this as well," says AJ Pope, Beacon's Lead UX Visual Designer. "Not only does it look nice, it helps boost accessibility by making elements stand out and text easier to read."
The takeaway: Embrace the dark side, young Jedi.
Trend #12: 3D elements and motion effects
Stunning, immersive 3D presentations that span the entirety of the user's screen is another great way to draw in your audience. Up till now, the technology used to create 3D elements was a bit cost-prohibitive for your everyday websites. But, we are seeing more of these features recently and expect it to continue as development of 3D effects has become more affordable. The "cool" factor and the cutting-edge feel may make the added cost worthwhile for your brand.
The takeaway: Bold and interesting presentation will be the rule, not the exception, in 2020.
Trend #13: Mixing photography with art/graphics
Navigation making room for visuals, dark backgrounds to boost art, 3D and motion effects... Are we sensing a theme here? Overall, it seems that visual presentation is getting more and more sophisticated in 2020.  Sites are finally moving toward a more creative and artistic feel.
This last web design trend follows the established pattern. Expect to see more bold mash-ups of photography with overlayed art or other graphic elements in the coming years.
"Using real photographs mixed with illustrations or graphics communicates a really customized message," says Hiroshy, a Top Level designer featured on 99designs. "Whether photos of products or people, these images can more fully support branding and help websites stand out from the crowd."
The takeaway: Photo-art mixing can help define your brand as sophisticated and fashion-forward.
Web Content Trends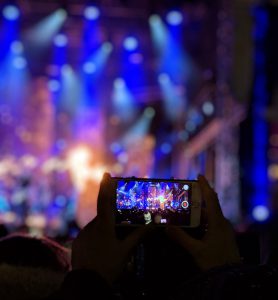 Trend #14: Video content to reign in content marketing
Whether in design or content development, the visual mediums appear set to rule the 2020s. In this case, video content is poised for a major role.
According to our friends over at Convince & Convert, "more than 50% of shoppers say online video has helped them decide which specific brand or product to buy." That vibes with Google's finding that 80% of people cross over from online search to video when researching buying decisions.
That said, producing your video doesn't have to be an all-out production. You can do a lot with just a little nowadays.
The takeaway: Go ahead and get real comfortable with your phone camera.
Trend #15: User-generated content
Here's a breaking headline: consumers tend to trust other consumers. Not really a surprise, is it? We've seen this in the prevalence of online reviews, the popularity of influencers and with engagement brands generated on social media.
None of this is slowing down. So, you'll need to find ways to harness the voices of your loyal customers and share them with your audience in order to stay relevant.
The takeaway: Your 2020 content marketing strategy must enable the conversion of your most trusted customers into brand champions.
Trend #16: Content length and quality to influence search ranking positioning
Ok, so length alone isn't going to win you better placement. And, really, length isn't the goal. The concept with content marketing, as always, is to deliver content that your users find valuable. That's also what search engine algorithms are measuring.  In other words, your visitors gain confidence in your brand by finding what they want and getting their questions answered clearly, yet concisely.
And, what's more valuable to a consumer? A short, anecdotal blog post about how cool your product is; or, a comprehensive article referencing studies, statistics and real-life use cases of a particular product that also plays up the cool angle?
Hands down, it's that latter. And this type of content almost always runs longer. The trend is reflected in longer, more comprehensive articles populating the top results in SERPs (search engine results pages).
The takeaway: What you're shooting for in 2020 is polished, compelling and comprehensive content.
Trend #17: Publish less, reach more people via more channels
We just got through saying more is better... now we're saying "less is more?"
Sorry for the confusion. Let us explain.
"Less" here refers to the number of content pieces you publish, not the number of words on the page. This kind of makes sense. If you're putting out longer, higher-quality copy, you'll probably be publishing less content pieces overall.
The goal is to leverage your high-quality content more with a multi-channel approach. After all, your Facebook audience may have little overlap with your Pinterest users.
Trend #8 in Part I of our post discussed going beyond Google and Facebook for your paid search strategy. The same applies to your content marketing tactics. Plus, if you're confident in the quality of your content, you SHOULD expend more effort placing it in front of all the relevant audiences.
The takeaway: You can get the most out of your content by tailoring it to various different channels.
Web Development Trends
Trend #18: Modular design 
What is modular design? According to Simplicable:
"Modular design is a design approach that creates things out of independent parts with standard interfaces. This allows designs to be customized, upgraded, repaired and for parts to be reused."
In short, think Legos.
In web development, modular design contrasts with the more familiar templates. Templates take longer to develop and are more difficult to customize.
The takeaway: If you're re-developing your site in 2020, a modular design can help you save on development costs.
Trend #19: Responsive, mobile-first design
The need for your site to display well on smartphones is not new. What is? Moving forward, Google will be analyzing how well your website functions on mobile screens, not desktops, first.  Yes, good mobile design scores points with Google and consequently, your website visibilty.
"Responsive modular templates are, and will most likely always be, a development trend for websites in the modern age," says Wayne Garrett, one of Beacon's UI (user interface) Developers. "More devices/screen sizes are being released every year. Having a website that is fluid and tailored to meet all variables is crucial. And it's often very noticeable and detrimental when your website is not."
The takeaway: Mobile-first development is no longer an option, it's a must-have.

Trend #20: Chatbots and customer support 
Will chatbots be taking over consumer experiences in 2020?
Businesses and higher education institutions alike have typically struggled to provide satisfactory customer service during after-business hours. That may have been ok 10 years ago. But, in today's ultra-connected, globalized marketplace, consumers expect answers to their questions 24/7.
Powered by AI and machine-learning applications, chatbots have proliferated as the logical solution.
"We're seeing a huge rise in chatbots on websites, especially for higher education," says Wayne. "And we expect to see more this year."
Is there a reason why you need to speak to someone in order to make sure that your tuition check was received? Are call center employees any better at handling routine customer queries, like bank account balances or appointment confirmations?
These questions were debatable as recently as a few years ago. But, today, there's no doubt that automated systems can easily handle this level of customer interaction.
Another plus: chatbots can be a lot more affordable than a fully staffed call center.
The takeaway: Chatbots are a superior method of providing direct, immediate service to your site visitors at all times of day or night.
Beacon Knows (the Future of) Digital Marketing
Is your digital marketing program ready for a banner 2020? Not sure? With Beacon lighting the way, your path to success can only get brighter. Get in touch with our team to discuss solutions to your digital marketing needs.