Top 20 Digital Marketing Trends for 2020 (Part I)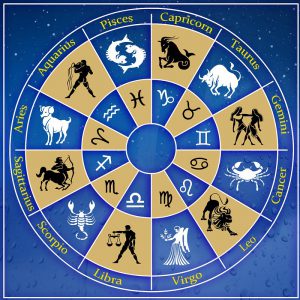 Everybody likes predictions. What's not to like? It can be very helpful to have someone tell you what to expect or look forward to as you face your day, week, month or year.
That's why the horoscope is still, to this day, one of the most popular columns in any newspaper. It's all right there, in a nice little concise statement with just enough ambiguity to be applicable to 1/12 of the world's population.
Snark aside, some predictions are more worthwhile and telling than others. That's especially true if they are made at a perceived beginning.
And, seeing as we find ourselves at the start of a new year, AND a brand new decade, we thought this is a pretty good time to lay out some bold statements. So, without further ado, here are 20 things you can expect to happen in the world of digital marketing in the coming months of 2020 (broken down by various industry specialties).
SEO (Search Engine Optimization) Trends
Trend #1: Zero-click searches are rising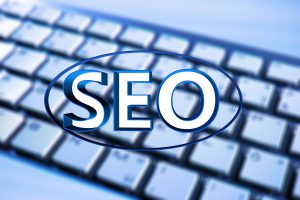 Organic search isn't what it used to be. According to SEO evangelist Rand Fishkin, everyone's favorite search engine – Google – is no longer a search engine but a "walled-garden." Huh?
What Rand is saying is that Google has optimized the methods by which it keeps users in its suite of products, as opposed to passing on the traffic to the links it judges as the best results.
Increasingly, users are getting the information they want from Google-curated products: Knowledge graphs, Local Packs, featured snippets, and the like. Rand crunched the numbers, and as of July 2019, a majority of searches on Google have resulted in a zero-click session.
The takeaway: High placement in SERPs (search engine results pages) is no longer enough.
Trend #2: Optimizing for rich/featured snippets 
In addition to the placement of your page in search results, you'll have to pay attention to additional parts of the SERP: the featured snippet (chosen by Google as the best answer to a user question), the rich snippet (structured data to help search engines understand the information being presented) and local listings (such as, Google My Business).
"By optimizing for all of these features in parallel with traditional SEO, you increase the probability of getting more clicks and create a higher chance of showing up in more places," says Jonathan Wilkinson, Beacon's structured data expert.
The takeaway: Optimizing for rich and featured snippets is more important than ever, as more than 50% of all Google searches now end without a click.
Trend #3: Voice search is taking off
Not only are users implementing an after-search click less, they may not be clicking at all. That's because more and more searches are initiated by voice.
"The good news here is that by focusing on featured snippet optimizations, you're also optimizing for voice search," says Logan Ray, Beacon's Chief Strategist – Digital Optimization. "If you have Google Assistant, ask a 'how-to' question and then search that exact phrase in your browser. You'll notice the read-out from Google voice search is identical to the featured snippet."
Voice searches tend to be more long-tailed and local. For ecommerce, that means that voice searches represent users closer to a buying decision.
The takeaway: Optimize your website content to provide answers to relevant voice queries.
Trend #4: Linkless mentions
Since the beginning of the internet, links have been viewed as content recommendations. If someone links to your site, they're saying: "This is good stuff. Go here for more information you'll like."
And ever since, people have been trying to game the system by garnering as many backlinks as they could get. Going forward, however, this strategy will yield less and less results.
Why?
Because Google and other search engines have evolved to the point that unlinked mentions hold as much, or more, sway in their algorithms as links.
The takeaway: Good, old-fashioned brand mentions are new again – no link required. Growing and tracking your organic brand mentions will be key to your SEO strategy in 2020 and beyond.
Paid Search Trends 

Trend #5: Rising CPC (cost-per-click) 
Nobody likes to pay more. But, if you're in Paid Search advertising, you'll need to get used to explaining to your clients or bosses (same thing) why they should expect to spend more in 2020 for the same results.
"With the SERP now being set and static with paid text ads, shopping carousels, and organic listings, as well as saturation in paid display networks, the demand of advertisers is outpacing the supply of online real estate," says Jordan Burleson, Beacon's Chief Strategist – Digital Advertising. "Increasing CPC is unavoidable in 2020."
The takeaway: Skilled paid search marketers will need to amend strategy in order to increase results from fewer budgeted clicks.
Trend #6: AI/Machine Learning bidding strategies will propagate
All signs point to automation in 2020, as search engines and online advertising platforms are steaming ahead with AI- and machine-learning-enabled bidding strategies.
"Keywords aren't going anywhere anytime soon – the robots still need us to speak to the other humans properly; however, whatever can be made into a math problem is now the domain of the machines," says Jeff Furguson, CEO of Fang Marketing, in Search Engine Journal.
Efficiency is the clear upside. The drawback with automation is losing the ability to tweak bids for keywords by hand.
The takeaway: Knowledge of a client's/business' audience, goals and KPIs (key performance indicators) will be more important than ever to get the most out of your Paid Search budget.
Trend #7: Audience-based marketing 
Whether you're human or machine, there is no substitute for knowing the audience.
Once more from Beacon's own Jordan Burleson:
"The ability to tap into demographic targeting, interests, previous search and browsing behavior, and predictors from the spoken word, are all hugely important to continued success from paid search in 2020."
The takeaway: Detailed knowledge of your audience behavioral trends can help you leverage customized messaging and calls-to-actions in order to shorten the buying timeline and optimize your budget.
Trend #8: Going beyond Google and Facebook 
Yes, Google and Facebook are still the 800-lb gorillas in the online advertising jungle. But, you can't ignore the baby gorillas who are maturing in their own right.
Quora, Reddit, Pinterest, and especially Amazon all have engaged and growing communities of users. And that's just a few of the popular established digital platforms. Every year brings more.
"This does not mean you need to be on every ad platform above. It does mean you need to have a better understanding of where your customers spend their time online," says Duane Brown, Founder at Take Some Risk. "If your audience is on one of the ad platforms above then you should at least test it out and see if you can make it work for your business."
The takeaway: Don't overlook the smaller ad platforms. Your audience surely won't. Today's consumers are likely to play in several different sandboxes.
Data Analysis Trend
Trend #9: User restrictions on personal data
In 2018, legislators passed the California Consumer Privacy Act (CCPA) in the largest state in the union. The law, which went into effect on January 1, 2020, now provides internet users the right to opt out of being tracked online. This is likely to result in less user data available for analysis.
"For marketers, this legislation drives the need to infer what users are doing on their websites," says Luke Pajer, Beacon's in-house Data Analytics Specialist. "Inferential statistics is how agencies will overcome gaps in user data."
The takeaway: Data analysts will rely on smaller population samples to track broader user trends. The skills and experience of your analytics team will become more critical.
*** We've reached the end of our blog post, and astute readers may have noticed that we've only covered 9 of the promised Top 20 Website Trends for 2020. Don't despair. Stay tuned next week for the second installment in our series.
Beacon Knows (the Future of) Digital Marketing
Is your digital marketing program ready for a banner 2020? Not sure? With Beacon lighting the way, your path to success can only get brighter. Get in touch with our team to discuss solutions to your digital marketing needs.