Drive Recruitment with Campus Virtual Tours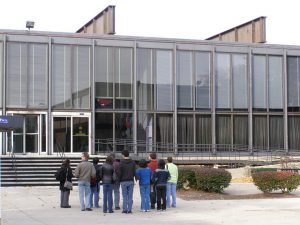 Is there a better way to approach campus visits in the information age?
Campus tours are an excellent way to showcase your campus to prospective students. In fact, as you're reading this, admissions offices across the country are in the midst of preparations for a very busy campus visit season.
From an admissions perspective, few things signal serious interest in your school louder than an investment of time and resources into a visit to your campus in-person.
But, today, students looking to make a decision on their academic future want as much information about your school at their fingertips as possible – and, not just about academic programs or meal plans. Your future students want to know how it feels to be on-campus, what student life is really like and whether they'll easily be able to fit into the school culture. Oh, and, they want this information before actually committing to a campus visit.
It's also important to remember that not every potential student has the ability to come check out your school in all it's splendor.
More than ever and for a myriad of reasons, your website serves as a prerequisite – even a substitute – for a physical experience of your school. As such, a well-designed, high-quality virtual tour of your campus, featured prominently in high-traffic areas of your website, can be very helpful in meeting your academic recruitment goals.
What You Need to Create a Virtual Tour of Your Campus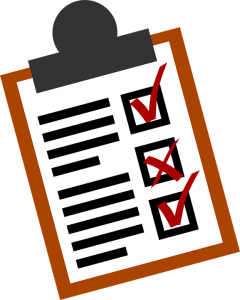 It's easy enough to cobble together a few short videos or images for a quick-and-easy version of a digital campus tour. However, with a too-simple approach, you'd be risking alienating your digitally native target audience, who quickly abandon and don't easily forgive weak user experiences.
To keep the attention of your visitors, you'll need a well-designed and skillfully executed digital strategy. That strategy should include professional-quality video/image production, a narrative tailored to the needs of your prospective students and their families, and technical skills to integrate the tour into your current higher ed website.
Your internal marketing team can handle the script writing and your site developers/webmasters can create the digital experience on the website. However, unless your school has a top-notch film program, you'll need to procure the services of a qualified videographer to manage the video production of your virtual tour.
Virtual Tour Best Practices
Your school's virtual tour does not have to be just like your rival school's virtual tour. Every college and university has something that makes it unique and special, and your virtual tour should reflect the qualities that make your school stand out.
That said, to create a virtual tour with maximum potential for conversion, you should consider the following best practices:
Narration
The virtual tour should be a guided experience, just like an in-person campus tour. Recruit your current student tour leaders for the role of video campus tour guide, or find a few willing student participants. Having a real student provide the narration will help your prospective students better connect with the content of the tour.
Interactive campus map and controls
The best part of a digital tour is that you can skip to the parts you're interested in the most. An interactive campus map and controls put your site visitors in charge – exactly how digital users prefer.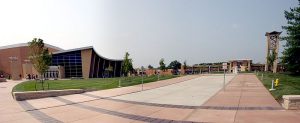 Panoramic, feature-rich images
Providing users with even more opportunity to explore on their own, panoramic images deliver breathtaking, encompassing views that can be further explored through exploratory clicks.
Mobile-friendly design
Keep in mind that your school's virtual tour is almost as likely to be accessed from a mobile device as it is from a desktop. As such, it's important to gear the experience for mobile use. This includes keeping video and image files as small as possible to keep load times low. Breaking up video into small chunks – a short clip at each location, as opposed to one, long, continuous video – will also help keep the experience lively.
Accessibility
It's imperative that the development of the virtual tour digital experience take into account web accessibility guidelines. This will ensure that screen readers and other devices that help people access and navigate the internet will be able to do their jobs. Accessibility should be considered in layout and control design. And, don't forget to include closed captioning for the narrated portions of your tour.
Tracking 
Tracking user interaction with your site can yield tons of information about your target audience. It's something that you're probably doing already with other parts of your site. Tracking how visitors navigate to the virtual tour and their subsequent user journeys can help you better understand your user needs and interests. That, in turn, can help you optimize your call-to-actions and provide valued information that drives users to begin the application process.
Beacon Knows Digital Marketing
Want to know how to maximize your investment in a virtual tour? Request a complimentary website audit, and let Beacon digital marketing experts show you how to get the most out of your higher ed website.