SEO Spring Cleaning: Making Room for Fresh Content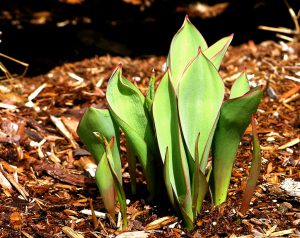 It's all happening. Birds are chirping. The first flowers are gingerly poking through the soil. Trees are sprouting buds and proudly displaying their early signs of new life.
Spring is in the air. And the warming weather – a welcomed respite from Old Man Winter – could not have come soon enough.
This season is so invigorating – maybe because all this newness stirs up the energy we've been storing through the winter months. That energy emerges as the impetus for a closet makeover or a top-to-bottom house cleaning.
Or, the itching to begin making plans for this year's garden. After all, new life needs preparation. You don't want last season's overgrowth to impede the potential of this year's crop.
The same reasoning applies to your website. New pages and content are added to your higher ed site all the time, accounting for new priorities and areas of focus. If there's no plan to manage these changes, your new content may never reach its intended audience.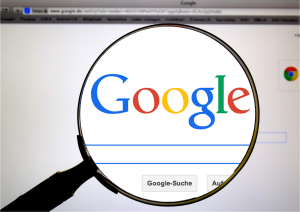 If keyword usage isn't aligned to current strategy, your newly published pages might compete with older content on your site, potentially cannibalizing traffic. It's possible that those new pages won't even make it onto any search engine results pages (SERPs) if they aren't added to your XML sitemap.
It's important to keep a steady eye on key SEO elements in order to maintain your site's rankings and help it compete. A quarterly review of your SEO efforts can help you do just that.
An SEO audit can be broken down to two main areas: technical and content-related. Tuning efforts in both areas are necessary to help keep your ranking potential high, and your website in front of as many eyes as possible.
The below list of checks and optimizations will help you get started with your SEO Spring Clean.
Technical SEO Check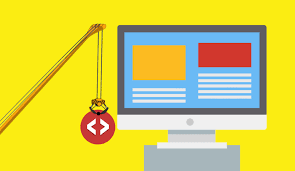 It's good to start any SEO check with a full site crawl. At Beacon, we like to use Screaming Frog to perform this type of audit. The Screaming Frog crawl can identify problems with broken links, re-directs, 404 pages, missing or improper title tags and meta descriptions, canonical tags, and a slew of other SEO elements.
Please note that with larger sites, as higher ed sites tend to be, the crawl may take a few hours to run. But, once your crawl is complete, you'll have all the supporting data you need for your list of needed fixes.
Search Console
Another great tool for analysis is Google's Search Console (formerly Google Webmaster Tools). Search Console allows you to perform a number of useful tasks - including indexing your web pages, which enables search engines to discover them. You can also check the performance (impressions, clicks, click-through rate, etc) of any page, or any grouping of pages.
Search Console has recently undergone a revamp – Google is phasing out the old Search Console and re-organizing some of the available reports. Now is a good time to dust off your login and check out the new capabilities.
XML sitemap
The XML sitemap is the file search engines use to crawl your site and discover new content. Optimally, your XML sitemap should be updated any time content changes are introduced on your site.
For larger sites with many content managers, it may be challenging for webmasters to keep up with all the moving pieces. A regularly scheduled check of the XML sitemap will help you catch any missed pages and ensure that all intended content is indexed and discoverable.
robots.txt file
Webmasters and web developers use certain messages in the code to help search engine bots crawl sites more efficiently. That's necessary because every site has a limited crawl budget - how long a bot will spend indexing your site per each crawl.
If you don't provide direction, the bots won't crawl your priority content – and the boost you hope to gain with your content update won't materialize.
The robots.txt file is the list of those special instructions. And, it should also be checked quarterly for needed updates. It's worth noting that improperly configuring this file can have significant ramifications if done wrong - do your research on properly configuring this file, or turn it over to the pros (like Beacon).
SEO Content Check 
Keyword Maps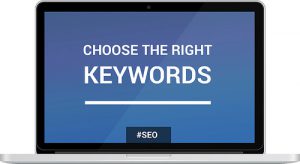 Keywords are an important part of any successful SEO strategy. A common tactic is to assign strategic keywords to each page, based on the content contained on the page and the terms your audience uses to find that content. This list of pages with their assigned keywords are the basis of the information contained in an organizational keyword map.
One of the things that the keyword map does is guide the creation of any new content. It does so by ensuring that no two pages target the same keyword, preventing competition between the pages for the same search traffic.
That said, higher ed websites undergo a tremendous amount of content changes. And, language and terminology evolves all the time.
As such, it's best to revisit your keyword list to prune low-value keywords and add new high-value ones.
Meta data 
Title tags and meta descriptions are important SEO factors. They contribute to user experience by accurately describing the contents of the page to searchers in search results. And Google places a lot of importance on these elements.
Your quarterly SEO check should include efforts to identify missing, incomplete or duplicate meta data. The follow-up to this, of course, is making the necessary updates, utilizing the designated strategic keywords.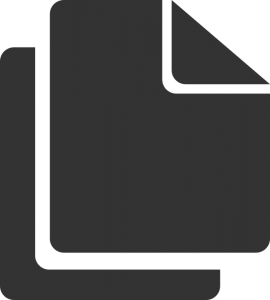 Duplicate content check
In 2019, a few things are clear about Google's thinking regarding duplicate content. The search giant doesn't actively penalize duplicate content that's easily attributed to the original source. It's even less of a problem if you duplicate your own content.
Google's beef is with copied content, and content that is deceptively presented as original – but isn't.
That said, content that is original, high quality and adds value to users still ranks best. You should continue aiming to minimize the use of stock language or duplicate content on your site. But, more importantly, you should also be on the lookout for bad actors ripping your content and passing it off as their own.
Services like Copyscape can help you do both - check your own site for duplicate content, and alert you to instances of your content being plagiarized.
Beacon Knows SEO 
The above list is a good start to your quarterly SEO checks. However, there's a lot more you can do to maximize your website ranking potential. For help with a comprehensive SEO strategy, give Beacon a call. To see how your site is faring, request a complimentary audit from our team of experts.