Beacon Technologies Opens Second Location in Carolina Beach, NC

There's a new light shining on North Carolina's ocean waters: Beacon Technologies, Inc. is proud to announce that we have opened a second office in Carolina Beach!
"A beacon belongs on the coast, right?" says Mark Dirks, Beacon's CEO. After more than 25 years in business, the new Beacon Coastal office, located at 1206 North Lake Park Boulevard, Unit F, will complement and expand the work we do from our central Beacon Triad location in Greensboro, N.C.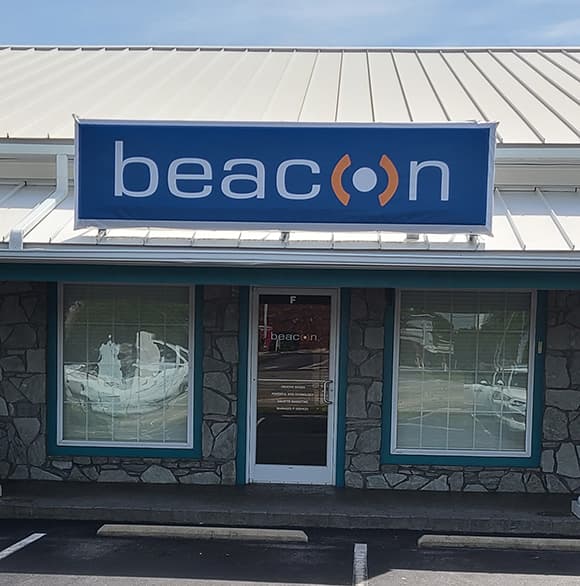 This new, 1,200-square-foot office represents an investment in our future as a company and exemplifies our continuing commitment to provide exceptional work for our clients. "It reminds me a lot of our first office in Greensboro back in 1998 – a small starting point to grow from," says Dirks.
Like the Beacon Triad office, the new location will serve two primary groups of clientele: Colleges and Universities around the country (via website design & development, digital marketing) and Wilmington area businesses (via managed IT services). Dirks explains: "While we can certainly provide most of these services remotely from anywhere, we are big believers in building relationships with our clients, among our staff, and within our local communities. So in-person time is important."
The Beacon Coastal office will bring several key advantages:
Recruitment: Beacon's strength unquestionably resides in its exceptional team of developers, designers, content creators, IT technicians, and project managers. By establishing a presence on the eastern side of the state, we're greatly expanding our hiring pool, ensuring that we continue to bring North Carolina's strongest talent to the Beacon team. We're initially looking to house 6-8 new employees in the Beacon Coastal office, recruited from the surrounding community as well as colleges such as UNC-Wilmington. "Entry-level staff will get to work alongside legitimate industry experts on highly visible projects, and more importantly, learn so much from them," says Dirks.
Expanded Reach: Though much of our work is done remotely or online, the impact of being able to meet face-to-face with clients and know the communities they serve is invaluable. As the Wilmington area continues to grow and attract new businesses, our Coastal office will serve as a hub to connect with clients in the area as we serve their digital marketing needs. In addition, our managed IT services division, Beacon IT Services (BITS), will be on the ground in this market, providing unparalleled on-site customer service and top-notch technical support.
Service Opportunities: Giving back has been a core aspect of Beacon's culture since its doors first opened, and we look forward to becoming active in the Carolina Beach / Wilmington community and discovering new opportunities to make a difference.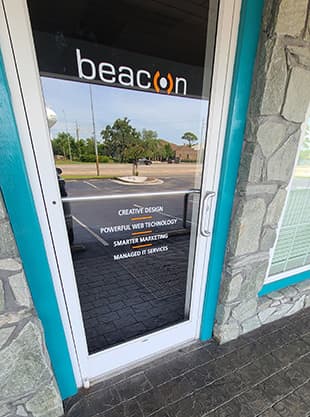 Of course, all this is only the beginning. Once our new office is fully established, we're excited for it to become a desired destination for our employees and clients. We can't wait to bring them together in the scenic coastal town of Carolina Beach to share knowledge, collaborate on projects, and build the relationships that will lead to continued partnership and success.
"North Carolina is a hotbed for IT professionals and talented college graduates. Competition for resources is tough, especially for small companies like Beacon, and location has become more important for job seekers," says Dirks. "An island office will be a differentiator for us, coupled with the great benefits and work/life balance that Beacon has been about since we started."
Watch for more as the Beacon Coastal office continues expanding!
About Beacon
Beacon Technologies, Inc. ("Beacon") is a nationally recognized leader in web design, development, digital marketing & hosting for the Higher Education, Multi-Family Residential, and Retail & Wholesale industries. The company also provides proactive, dependable managed IT services, primarily to local businesses, through its Beacon IT Services division (BITS).
Since 1998, Beacon has assisted 600+ organizations and 125+ colleges and universities across 45 states and 5 countries by not only bringing measurable competitive advantages but also by building trusted long-term relationships.
Creative Design. Powerful Web Technology. Smarter Marketing. That's Beacon!