1998
Beacon opens offices in Greensboro, NC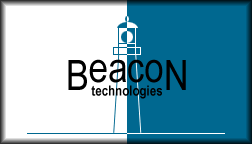 Officially incorporated on Jan 6 1998, Beacon opens in a 900sf office on Regional Road in Greensboro NC with 3 full-time employees and a small data center. The office space doubled to 1800 sf after 6 months as the number employees climbed to into double figures.
1999
Data Center established at Time Warner co-location facility.
2000
New Jersey Resources / Natural Gas selects Beacon for website redesign.
Moving on Up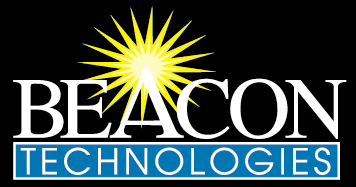 In January, Beacon moved from its 1800 sf location on Regional Road to a 5000 sf office in AirPark East, then increased it to 10,000 sf to occupy 60+ employees.
2001
1st Higher Ed Contract with Texas Southern University (subcontractor to KPMG Consulting). Development of FAFSA on the Web for U.S. Dept of Education (subcontractor to Accenture).
burton + BURTON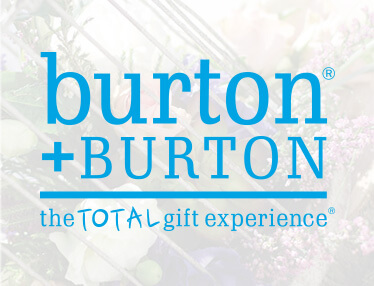 Flowers Inc. Balloons (now burton + BURTON), the largest balloon and coordinating gift distributor in the world becomes Beacon's 1st Major eCommerce client, using the BeCommerce framework.
2003
Selected as technology partner by Lockheed Martin for ITS-ESE project with U.S. Environmental Protection Agency.
2004
State of Massachusetts selects Beacon for a 5-year contract to provide Hosting for the Massachusetts Library Information Network. Subsequently renewed twice (still a client).
2005
Bassett Furniture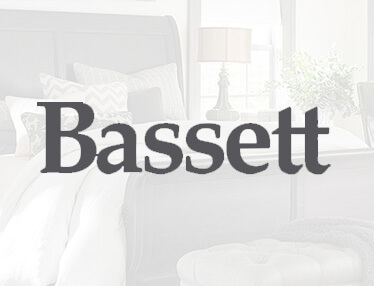 Bassett Furniture selects Beacon as Digital Partner to construct ecommerce website and drive digital marketing strategy, including 33 retail stores.
2006
Hannon Hill / Cascade CMS partnership begins.
Google selects beacon as one of the first Google Analytics Certified Partners in the U.S.
Beacon named one of the best places to work by Working Woman's Magazine.
2007
Texas A&M contracts with Beacon to redesign and develop its Foundation website.
Home Sweet Home

Beacon moves offices to current Greensboro location at 164 Thatcher Road, occupying the entire building.
2008
Yellow Pages / IDEARC selects Beacon to produce small business websites, delivering nearly 100 websites per month.
The Princeton Review contracts with Beacon for Digital Marketing Services.
2010
Winston-Salem State University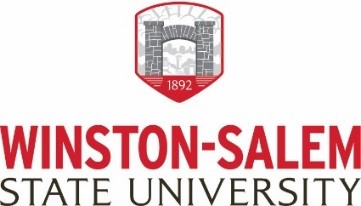 Winston-Salem State University selects Beacon to provide strategy, design, development and implementation for their new website.
2013
Bell Partners selects Beacon to provide and execute Digital Marketing Strategy for all of its properties. Apartment investment & management company, with over 50,000 units and one of the largest apartment renovators in the industry.
Beacon wins website redesign project for The University of the Virgin Islands over 10 other vendors.
GAFUSION
Beacon launches GAFUSION product to connect online marketing to offline sales and activities.
2015
The Carter Center, named after Jimmy & Rosalyn Carter, in partnership with Emory University selects Beacon to develop a website to support their foundation.
BITS
Beacon Launches Beacon IT Services ("BITS").
2016
North American Administrators (Lucent) selects Beacon IT Services (BITS) to provide managed services, growing in subsequent years to multiple regions of the United States.
Beacon drops "technologies" from its logo with the introduction of more creative and strategic capabilities.
Michigan State University

Michigan State University selects Beacon for 3 year web development contract to facilitate consistent template usage across the university.
2017
Beacon launches SITEXPRESS product for small businesses.
Wake Forest University
Wake Forest University signs Beacon to teach MSBA class in Digital Marketing Strategy.
2018
Beacon celebrates 20 years of service.
Omni Update CMS Partnership Begins.
BeaconU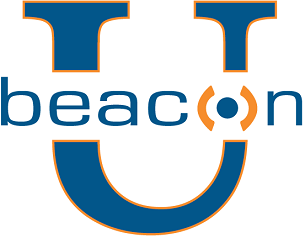 Beacon launches BeaconU: A new way of looking at web services for HigherEd.