Offline Analytics Reporting

Know Your Story
Bringing online & offline data together to tell a single, cohesive story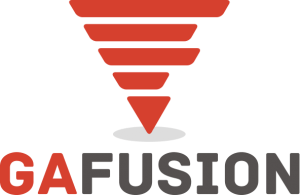 GAFUSION™ takes Google Analytics to the next level by allowing marketers to quantify how online marketing impacts offline conversions like in-store sales, college admissions applications, college enrollment, or call center transactions. It has been impossible to measure the impact of online activity to offline (in store) sales... until now. If you depend on data to drive your business decisions, GAFUSION is a game-changer.
Approved by Google and with a patent pending, it is the only subscription-based product that centralizes ALL your transactions (online, in-store, call center) under Google Analytics and can connect offline sales transactions to online marketing efforts. It accomplishes this through its proprietary collection and matching software.
Lead-time to purchase (in-store) after website interaction (attributed to specific marketing channels)
Customer value in terms of amount purchased since registration, first purchase, enrollment, and customer migration trends and drivers from offline to online purchasing.
Geographical trends and drivers as well as wish-list utilization in driving online and offline sales.
How Does GAFUSION Work?
GAFUSION enables you to evaluate offline transactions and user activity in Google Analytics just like online transactions. Through unique GA profiles, you can view (1) online transactions only, (2) offline transactions only, or (3) both online and offline transactions combined.
It's easy to get plugged in too. Just install the GAF Tracker on your website and transmit transaction files on a regular basis (daily or weekly) using our simple XML file layout. That's it! Our GAFUSION software will automatically accept and process your transactions, match them with online activity (where possible), build and upload these extended transactions into Google Analytics.