Visual Storytelling: Designing an Effective Homepage

Brands are big in our society. Wherever we go – out to dinner, to a concert, for a cup of coffee with a friend – we see branding. In addition to communicating (sometimes) complex ideas, branding is also used as an identifying element. It's how we know that the store we're walking in to is the place we mean to be.
The same is true online. We've discussed the idea of the website as the centerpiece of higher ed marketing strategy previously. If your website is your digital storefront, how do your visitors know that they've come to the right place after typing in your school website URL or clicking on a link?
Of course, the user's expectation is that they've arrived at their intended destination. The homepage, then, first and foremost, needs to confirm that expectation. The easiest way to do that is to lean on your school's branding.
The homepage is where the user journey starts on your website. For colleges and universities, this is where prospective students gain their first impressions of your school. As a digital doorway onto your campus, the homepage needs to display your institution in a visually striking way that resonates with your future students. It needs to scream your school brand… loudly.
Show Them, Don't Tell Them
How do you create an authentic brand experience? Making use of compelling campus imagery is a vital first step. The goal is to relay your school's narrative mainly through visual elements.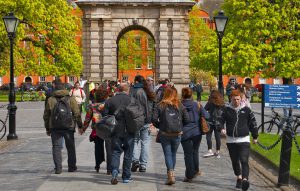 Letting your prospective students enter your world via stunning and interactive visuals allows them to become part of your story. They want to see themselves there, reflected in the student body. That's why shots of students walking through a busy part of campus is such a fixture on higher ed websites.
Aspects that exemplify the personality of your school are also perfect muses for the page. Be it an iconic landscape, a specific department, or a philanthropic spirit, these hallmark additions draw users in and make a big first impression.
Imagery serves as a great alternative to extensive text. While packing your homepage with tons of written information may seem like a good idea, it can actually hurt the overall experience. The job of the homepage is to wow your prospective students, and then guide them to the next step in the recruitment process – campus visits, application, or a deeper dive into the academic offerings.
Make It Easy, And Tell Your Story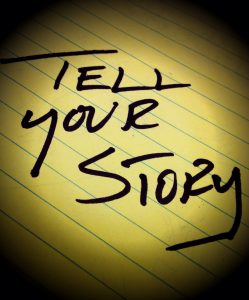 You know what prospective students are searching for… maybe even better than they do. So, help them out. Since the homepage is almost always designed for the prospective students, tailor the homepage experience for their needs. Structure the page to match the questions and interests of this audience group.
That doesn't mean that your campus events are not important. They are. It just means that the homepage is probably not the ideal place to feature the events widget prominently.
The layout of the page should create an easy to follow narrative: This is who we are, this is why you want to be here, here is what you need to get started.
Keeping with the theme of easy, provide direction and navigational guidance for your visitors. Be sure to include CTAs like "Apply Now" or "Schedule A Tour" at appropriate panels throughout the page. Be cognizant of where your buttons are. Placement is key for visibility and engagement.
To ensure you are on target, use Google Analytics data to monitor your CTA engagement levels. You can always tweak the appearance or wording of your CTAs to optimize performance.
Don't Forget That Your Audience Is Mobile
A lot has been written about adopting a mobile-first approach to website development, including our recent post on the topic. But, what's the impact on homepage development for higher ed websites?
While online college applications typically get filled out on the bigger screens of desktops and laptops, your prospective students are just as likely to first check out your school website via their mobile devices. As such, the homepage needs to be optimized for the mobile experience.
That doesn't mean that the homepage should be stripped of any complex functions. It just means that your foundational page elements need to scale easily and efficiently to smaller screen sizes.
Beacon Does Web Design
Feeling overwhelmed? Don't know where to begin your homepage revamp efforts? No worries, Beacon is here to help. Request a complementary audit from our expert team today.