Higher Ed Branding & Digital Marketing Strategy

What's the first thing that comes to mind when you think about competition between colleges and universities? For most people, the answer is college athletics -- in the form of football and basketball games, or the other collegiate sports across the nation's campuses.
But higher ed institutions don't just compete on the gridiron and in hoops. The other, more important and intense competition is for students.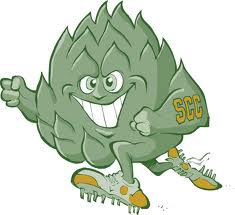 Big, public, state schools jostle for top billing among the best and brightest home-grown talents. Smaller, private universities go after their own, well-defined student profiles, crossing the proverbial swords with other, similar institutions. Community colleges compete with each other and all the four-year universities out there, while at the same time serving as feeder programs for these schools.
One thing is for certain - there are a lot of options in higher education. If you have a junior or senior in high school with decent grades, odds are good that your mailbox is a frequent depository for marketing collateral from a multitude of colleges and universities. Teens are also often flooded with information via emails, texts, social media ads and other targeted campaigns.
Where they end up going to school isn't just the biggest, most exciting decision of their life. It's also a decision-making process that thousands of higher ed professionals sink massive amounts of time and resources into.
How does your higher education institution assure success in the war for students?
Leveraging Your Brand: What's your unique value proposition?
In a highly competitive environment, it is essential to differentiate yourself from your rivals. Higher ed institutions already know how to do this, almost instinctively -- via mascots and nicknames.
The tradition of school mascots is rich. However, while Rameses the Ram, Sammy The Banana Slug and Artie the Fighting Artichoke may do a superb job of firing up your student fan base, they don't necessarily excel at communicating your school's value proposition - those things that make your institution exceptional and enticing to prospective students.
Identifying and supporting those unique elements is key to strong, memorable and effective marketing. Ideally, those elements should also reflect your institution's values. Your brand is built upon and defined by these concepts. So, even if the other aspects of your brand change over time (and every brand needs a refresh and update eventually), the heart of your message remains.
Successful brands build their messaging around their core values, allowing themselves the flexibility to express those values in new and innovative ways. Consistency doesn't have to be boring. There are countless, creative ways to communicate who you are. And the ability to do so well is exceedingly valuable in an industry where the customer profile is non-homogeneous and constantly changing.
Your Website: The centerpiece of higher ed marketing strategy
As you probably know, advertising campaigns have a higher chance of success if they are tightly targeted to specific demographics. So, as a marketer for your higher ed institution, you should be running all sorts of different campaigns to attract the next batch of diverse, motivated and talented students to your school. And all those direct mail brochures, emails, digital ads, Facebook and Instagram campaigns should lead your respective audiences to your website. That's where all those separate audience streams coalesce into one – prospective students.
The job of your website is to close the deal - to convince students that your school is the one where they will attain their best future. To be effective, there has to be a smooth hand-off from your marketing campaigns to your website. When prospective students log on to your site, it must feel like a continuation of the same experience they started with the brochure, email, digital ad, or any other piece of collateral they saw.
Your website is the nexus of information about your school and the first place people go to find out what it's like on campus. That means that your website has to do a credible job of accurately reflecting your school brand, with subsequent marketing efforts drawing on those brand elements. It also means that your website should be strategically recognized as the centerpiece of your overall marketing strategy. Whatever public marketing initiatives you undertake should start with the website, and emanate from there.
Beacon Knows Higher Ed Websites
If your current higher ed website is not leveraging your brand as effectively as you think it should, Beacon can help. Request a complementary audit from our expert team and let us help you shape your site into the marketing force it can be.