Your Game Plan for Device & Browser Testing

We expect a newly designed or re-designed website to look good, be easy to use and deliver the information visitors expect. Baked into all those expectations are the assumption of basic functionality - that all the elements load and display quickly and properly, navigation menus and links actually take you where intended, and content is presented in an easily-digestible manner.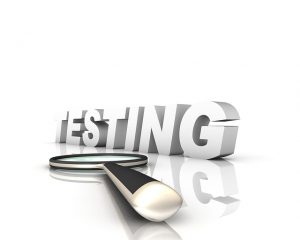 Today, we get impatient when it takes more than a few seconds for a web page to load. In the early days of the internet, however, users did not expect such a robust web experience. In the 90's, people routinely sat in their computer chairs and listened for the chimey, electronic sing-song of their modems dialing up a connection, and waited patiently as browser homepages slowly filled their screens, one element at a time.
We've come a long way. Innovation constantly pushes and refines the web experience, and developers continue to press forward with new, ingenious designs and applications. There are now countless different device with varying screen sizes and operating capacities, hundreds of thousands of mobile applications and a host of popular web browsers.
A website today needs to be able to function and interact with all of these different environments. How can you guarantee that it will be able to do so?
In order to meet the expectations of your website users, prior to launch, your site must pass a rigorous battery of tests.
Understanding the Extent of Testing
The most functional websites incorporate testing throughout the design process. Testing puts the focus back on users by identifying issues that they are likely to stumble upon in their interactions with your site.
It's impossible to know what devices and browsers your site visitors will be using. And, you don't want to rule out an entire segment of your audience by not optimizing their experience on your site. So, it makes sense to have a responsive web design that can accommodate a multitude of available devices and browsers. This makes it necessary to test your design in all of these various environments.
Some of the things testing should cover include:
Functionality across all popular browsers - Firefox, Chrome, Internet Explorer, Safari, etc.
A check of consistent function across multiple browser versions
Operations with various security settings
User interface rendering on various mobile screens, including screen rotation
Compatibility with mobile device services like location finding and dialing
Operations when mobile device is both in-network and out-of-network
It's also helpful to put your site through a web load performance evaluation to know how the design responds under a heavy user load.
How to Tackle Testing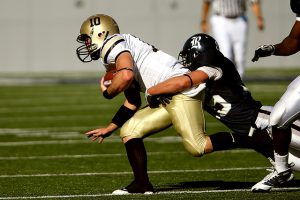 Best practices call for testing to begin while the re-design is still in the development phase. You want to catch any major glitches as early as possible. The cost of applying fixes is much higher in the later stages of the development process.
At Beacon, we plan early testing around identified functional requirements. During the strategy and design phases, various elements are selected for inclusion in the new site. Part of that process is a functional requirement assessment, which produces a description of how each element is supposed to work. When a group of elements is completed in the development phase, each element is tested for adherence to its functional requirements.
A significant amount of testing is also performed throughout the HTML and Cascade development phases, with a comprehensive assessment taking place before the site is ready for launch. These efforts are centered around various use cases and can be compared with data gathered through heat maps and session recordings to see how user experience has been improved from the older version of the website.
Beacon Knows Testing
Want to know if your website is reaching all of your intended audiences? Request a free website audit from our team of web experts, and see how you stack up.