testing-for-accessibility

Accessibility is a big deal in the world of internet marketing. After all, what good does a large investment in your most prominent digital marketing channel do if no one can see the information you want them to have or the products you want them to buy?
In today's digital marketplace, it's no longer good enough to cater your website just to your primary audience. All websites have to meet certain accessibility standards that guarantee that users across all walks of life, and with varying degrees of physical ability, are able to easily access and navigate your site's web pages.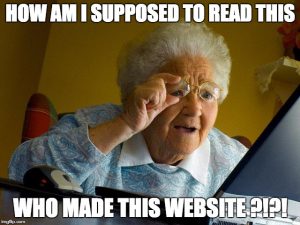 In a recent blog post, we discussed the importance of considering accessibility during the website design process. In this post, we'll take the next step and discuss the best ways to test your design for accessibility concerns.
The Basics
The practice of accessibility testing helps website owners understand where their websites may be falling short on today's accessibility standards and drive corrective action to optimize user experience. These are critical steps that should be completed prior to the launch of any re-designed site and continued throughout the site's lifetime.
It is best to take a proactive approach to web accessibility testing, and the reasons why are compelling. A fully accessible website benefits users across the board, and is more likely to deliver the conversion rates and engagement you are seeking.
As with any business process, before you begin, define your goals and strategy for accessibility testing and remediation of found issues.
Site Scan Tools & Understanding Results
There are several tools that can help you tackle testing. At Beacon, some of the programs we employ for this purpose include SiteImprove, SortSite and Wave (WebAim).
Reports and analysis provided by these automated testing tools can help you identify any existing accessibility concerns, including quality of content, readability of text, link quality and other user experience problems. The programs can also be engaged to help you track the progress of your accessibility fixes.
How to Tackle Accessibility
Accessibility testing is not a one-and-done process. SiteImprove, SortSite and Wave can help us with initial analysis and are great for catching many accessibility problems. However, they are not enough for a comprehensive approach to testing. Not all design elements are scannable. As such, automated tests should be supplemented with a healthy dose of regular, manual testing.
Best practices call for consistent testing throughout the development pro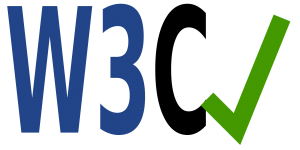 cess. This helps to track progress made on discovered issues and known concerns. It can also help you discover new issues throughout development and after launch.
Be sure to test your site in various browsers, devices and screen sizes and positions. It's also a good idea to perform regression testing, to make sure that your site works with older versions of software.
Because your site is likely to change over time, accessibility testing should be done on a consistent basis even after your site launches - preferably, every quarter. This helps to ensure that the fixes you implement continue to achieve the intended results. It also helps to hold new content/pages to established standards.
Beacon Knows Accessibility Testing & Remediation
Could your site benefit from an accessibility audit? Give Beacon a call at 866.807.2838. We're here to help.