Design Is More Than Meets the Eye

Undertaking a web re-design can provide the liberating feeling of starting anew, from scratch. But, most of the time, that's not really the case. Pretty much all of the websites undergoing a re-design still have a base of existing users.
So, while you do want t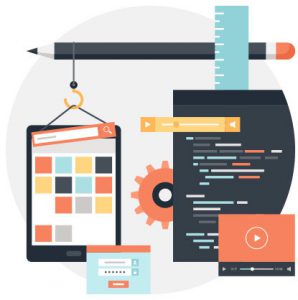 o focus your re-design around fresh, modern and relevant elements, you should make sure that your new website still accommodates your loyal followers.
You can do so by analyzing your Google Analytics data and taking note of the browsers and devices your current users utilize. We've parsed GA mobile and audience analysis in an earlier post. These data points can have a significant influence on your design. After all, what good is a shiny, new, website, when it doesn't display or load correctly on the devices your primary audience use most.
Designing for Mobile
In today's mobile-heavy society, designing a website using a mobile-first approach is a must. With search engines placing particular emphasis on mobile-friendly capabilities, it'd be foolish to ignore how your website looks through a mobile screen.
That said, while everyone typically buys into the mobile-first approach, as the design/development process stretches out, sometimes the focus shifts to other priorities. Most often, the design approach morphs from mobile-first to mobile-constrained.
What's the difference?
Instead of the mobile experience driving design, mobile elements (like smaller screen sizes) guide the initial design parameters and then take a back seat to content concerns deemed more important. This is what web design insiders call progressive enhancement -- or, a focus on core content first, and adding richer elements that enhance the user experience second.
This isn't necessarily a bad thing. As long as key elements are geared toward the mobile experience, like responsive templates and main navigation built for smaller screen sizes, you should be in good shape. Just make sure the website works for all the devices your audiences use (yes, even the old ones).
Designing for Browsers
The kind of browsers your website audiences utilize can also impact your re-design. Not everyone automatically updates their preferred browser when new versions come out, no matter how many times the IT guy recommends it. The impact of old browsers can be felt in a couple of ways.
First, older browsers simply won't be able to support some of the newer design elements  -- or, won't be able to handle them well. If you know that a large portion of your users relies on an outdated version of a browser, that can limit your design choices and nix that really cool feature that you wanted to include.
One tool that developers use in cases like this is caniuse.com. This site allows users to see what versions of browsers support a part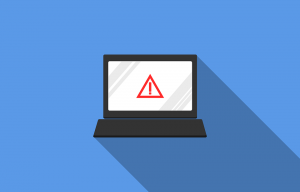 icular feature through a simple search.
The other concern with outdated browsers is security. Browser updates are often issued in order to patch up vulnerabilities in the underlying code. If users don't update their browsers they don't just leave themselves exposed, they spread the risk to the entire ecosystem.
One way to protect your site is to remind user to update their outdated browser via an "old browser alert." A pop-message can be set to trigger anytime a user with a vulnerability logs onto to the site, and encourage them to update.
Lately, coders have even made an effort to encourage users to update their browsers in order to protect not just themselves, but everyone else, too.
Beacon Knows Web Re-design
If you're observing declining traffic or cratering conversion metrics on your website, it may be time to consider an overhaul. Request a website audit by our knowledgeable digital marketing team and see how you're doing.