Bringing Your Web Design to Life

HTML: The Foundation of Your Website
It's common knowledge that, in today's hyper-digital marketplace, your chances for success are limited without a strong website presence. As an experienced marketer, you know reflexively that a well-designed and expertly developed website is an irreplaceable marketing tool that differentiates your brand from your competitors.
What makes a great website, however, is a topic that can be debated without end. Ask a content strategist, a graphic designer, and a site developer that question and you're likely to receive different answers from each -- maybe even wildly different.
Regardless of their favorite website features or components, digital marketing experts know that, without a strong foundation, no site will ever perform up to expectations. So, what serves as the foundation of a website? What brings to life your creative vision, technical capabilities and conversion opportunities?
That answer is easy -- it's the underlying HTML code. Laying that foundation properly, to withstand the shifting sands of time, is the tricky part.
Mapping Your Creative Into HTML
At Beacon, we've developed a time-tested process for website development - our Brains, Beauty and Brawn approach. Foundation laying is brawny work. But it's made easier by the steps completed in the Brains and Beauty stages.
In these first two phases, we suss out our clients' cosmetic, functional and design requirements and create detailed webpage outlines. This work is informed by our research into target audiences and interviews with various stakeholders. The insights gained in this process are translated into page mockups with notes explaining how each included webpage feature should operate.
Our mockups include mobile and desktop variants. In order to make your site as user friendly as possible, it's important to think about how the site will function across various devices that your target audiences use.  To ensure a smooth build-out process, these decisions have to be considered in the design stage, before development begins.
Once the mockups receive client approval, our developers start the heavy lifting -- writing the HTML code and building out the site per the approved specifications.
Developing Flexible Templates
Our goal is to deliver a website that's not only easy for users to navigate, but also easy for our clients to manage. Brains and Beauty take care of your site visitors. The Brawn phase is geared to make your website administrators happy by giving them maximum control.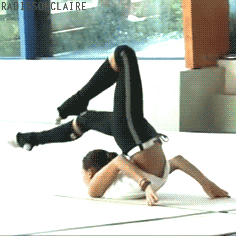 We do this by building flexible page templates that can be arranged into a number of different configurations.
Traditional website development calls for the creation of static page templates -- home page, landing page, interior content page, etc. The larger and more complex your site, the more templates you'll likely need. Additional templates add expense to an already costly development process. They also add confusion for your website managers.
We get around these problems by creating templates that can easily be manipulated into different variations by your staff. This puts them in control, ultimately making your website more responsive to your users' needs.
Instead of restricting all design decisions to the front end of the development process, flexible templates allow you to continue optimizing your site for the duration of its life. The result is a living website that changes and grows with your audience.
Beacon Knows Websites
Have questions or concerns about your website's performance? Request a free website audit, and let our team evaluate what's going right and what could use a helping hand.