New Variable Configuration in Tag Manager

If you've been using Tag Manger, you probably know how easy it is to forget about setting certain fields in each of your Tags, such as Cookie domain, cross domain tracking, etc. We've run into a couple instances of companies that have set up Tag Manager Tags for their websites and forgot to set all the proper settings in their tags. For one company in particular this caused their GA to show a large amount of self-referrals because their subdomains were not tracking properly. Luckily, that shouldn't be an issue anymore for anyone using Tag Manager. Why you might be asking? It's because now you have the ability to set up a Variable Configuration which can be used across all of your tags and contain the settings that need to always be in place to keep your website tracking properly.
This new Variable Configuration is called Google Analytics Settings.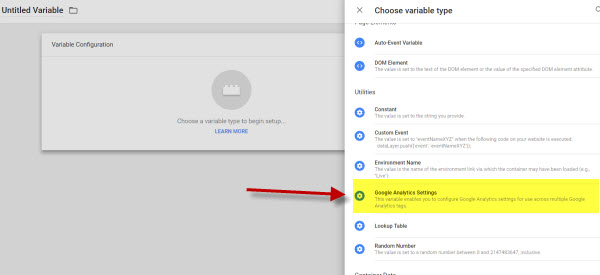 '
Within this variable configuration you can set up things like – cookie domain, cross domain tracking, ecommerce tracking, content groups, etc. Before this new variable configuration, you had to manually set these up in every.single.tag. Now you can set it up here, then use it when you set up new tags.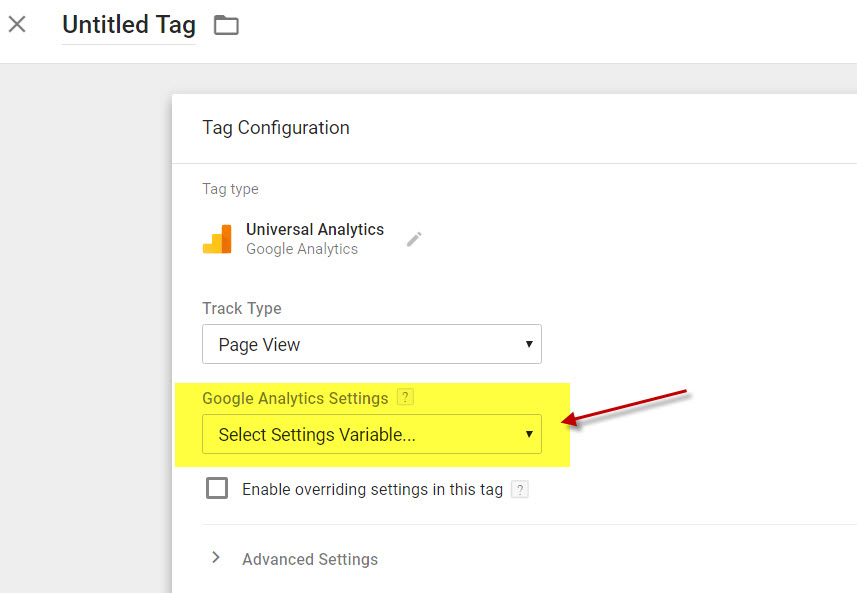 Of course, if for some reason you don't want to use it or shouldn't, then you can always select the box to override the settings. When you do that, you'll have to manually set up whatever fields you need though.
So tell me, have you used this new variable configuration for tag manager yet? Do you think it makes it easier to make sure all the proper settings are in place for each of your tags?