Wow! Lees McRae College Launches New Website

We are proud to announce the launch of the new Lees McRae College website.  The college is truly brought to life through the new highly visual design and unique features that are inviting and engaging to students, parents, faculty and alumni, especially when you compare it to the old site (see below).  While emphasizing Lees McRae's brand and messaging consistently throughout, the new website also has a firm foundation on best practices for higher education, accessibility and high performance across multiple devices and browsers.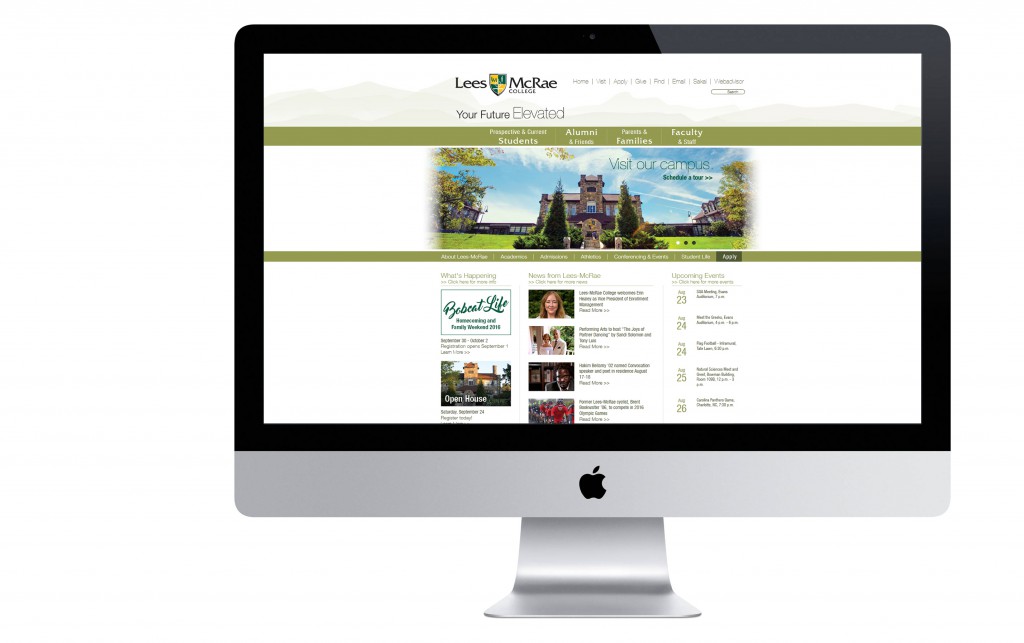 OLD WEBSITE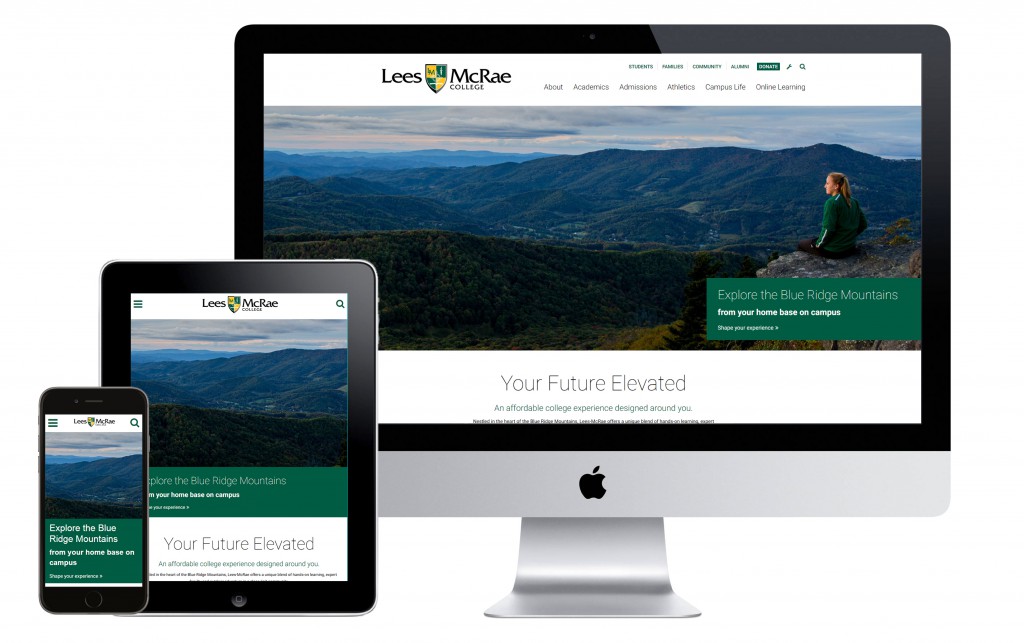 NEW WEBSITE
The home page is full of fantastic imagery that engages and informs visitors, especially the "Find Your Place" feature that shows an aerial view of the campus, allowing you to click on various areas to learn more. Once again, teamwork was the key as Beacon and Lees McRae worked together closely through the analysis, design, development, content migration, testing and launch of this incredible new website in only 9 months!
Built with Cascade CMS, the underlying templates are extremely flexible to support a variety of content requirements.  They allow Lees McRae content owners to easily manage the content while keeping the site SEO friendly. Here are a few of these creative features:
The home page impact image loads randomly along with an information box that stays with the image, allowing each image to link to different pages.
The home page impact image can be used for a video rather than static images, if/when the content owner desires.
The 'Your Future Elevated' section on the home page transforms nicely from 10 boxes on the desktop to 5 on mobile – allowing content owners to specify which boxes they want displayed on mobile devices.
Interior/landing pages have full width background color options. The color bands can optionally include a faded image behind the color. Both examples seen here in gray and here in green.
Content boxes can be framed with different colors within a page. Lees McRae uses a lot of gray and dark green - you can see an example here.
Impact images on interior pages can be content width or full width and can optionally include an inset line which is a part of LMC's brand. Example here.
Lastly, and probably most importantly, all of the pages and features were packed into a small number of templates that facilitate modularity. This allows each page to be somewhat unique by turning various features on, or off, based on need.  For example, users can choose to use (or not use) right navigation, full-width banners (mentioned above), and custom right-column widgets that can be changed and published to apply to all pages where they are included.
From our client: "Thank you ALL so much for your hard work and patience with us on this project! We're very happy with the finished product!"