Today is Gary Synan's last day at Beacon. Retirement and the beach have wooed him away after 12 years of dedicated service with my company. It's bittersweet. He has played an important role as a web application developer, serving hundreds of Beacon's clients over the years, but especially with the many Bassett Furniture projects. His technical expertise will be missed.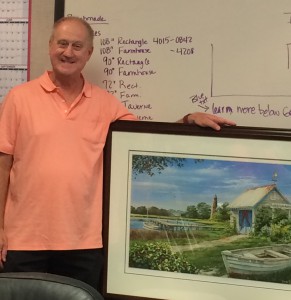 Gary Synan
Gary has also been one of those people that contributes to the culture of Beacon - the unique and extensive holiday decorations, especially around Christmas (much of which has been passed to other employees), the pumpkin bread, the sports discussions and his involvement in a wide range of office hijinks and events. During his retirement celebration yesterday, as people shared "Gary Stories", it was interesting that very few were work-related. That's the way it should be. His office-fun will be missed.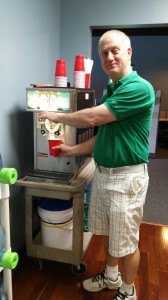 When Beacon opened in 1998, the thought of employees retiring from Beacon never crossed my mind. Gary is our second retiree. Prior to Beacon, Gary and I worked together at AT&T and were teammates on softball and basketball teams. And for the last 12 years, day-in and day-out, Gary has worked alongside me and the entire Beacon Team to help our customers…and make Beacon what it is today. That's a long time! For that, I am very thankful! He will be missed, but we wish him the best as he now focuses his time on golf, beach, family and friends. Enjoy retirement, Gary!