Power Up Online Visibility to Your University with SEO

Universities and Colleges are beginning to realize the true value of SEO for Higher Education. Unfortunately, the SEO landscape is volatile and ever changing. However, there are some best practices which have been fairly consistent over the last couple of years. We believe that these best practices will continue to be relevant throughout 2016 and work to improve online visibility.
Keyword Research and Targeting Specific URLs 
Higher education institutions should embrace keyword research and use it to build relevant pages. These pages should be built around their core programs they offer. To get started first conduct keyword research which will drive content creation. You can start with a free keyword research tool from SEObook. This tool pulls data from Google and Bing's databases. Simply input the term you want to get information on. This tool returns data on monthly search volumes along with related terms.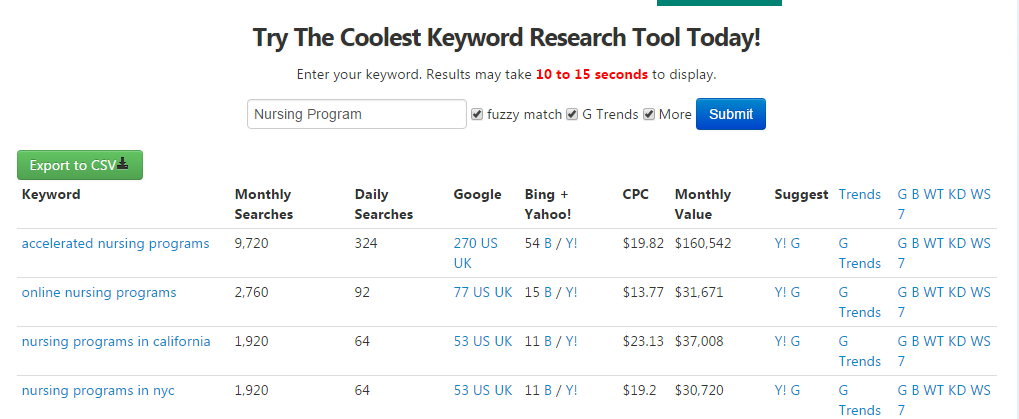 Next, you want to build an appropriate page around a theme of closely related keywords. These keywords should relate to educational programs your University offers.
For example, upon conducting some research I came across a few Universities who had important content within PDFs. Rather than a dedicated landing page, one University had downloadable PDFs of their courses.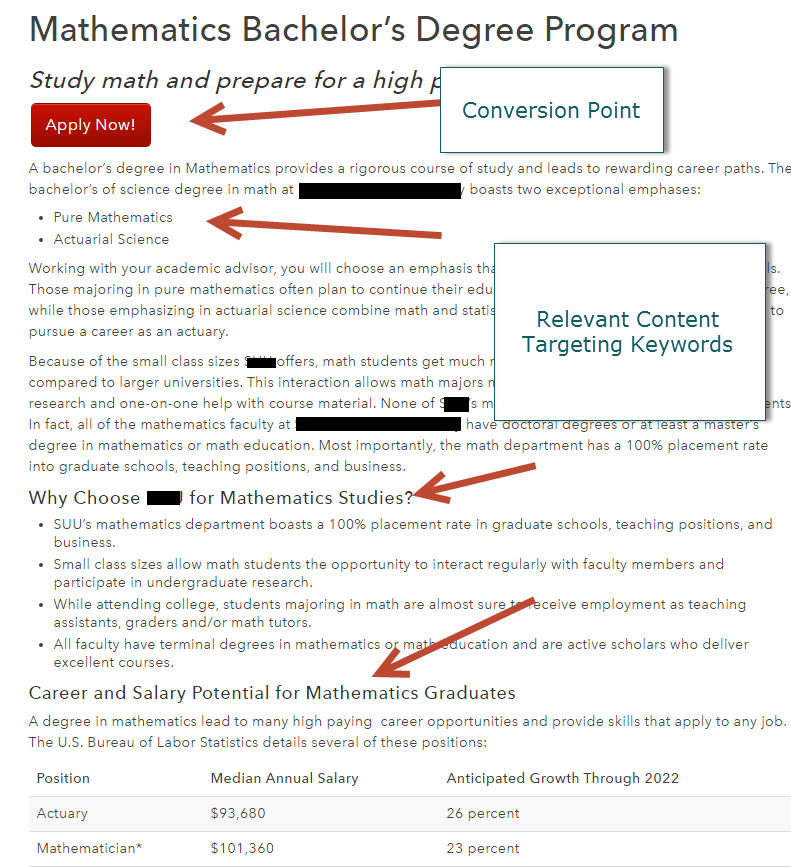 An alternative would be to build a landing page around this content and include some sort of conversion point. In case you do not know what a micro conversion is it is a small step on the path of a visitor towards your website's primary goal.
Avoid Duplicate Content
Google admits that 25-30% of the internet is duplicated content. However, we can still take measures to avoid this. To get an idea if your site has duplicate content simply use Siteliner to run a quick diagnostic.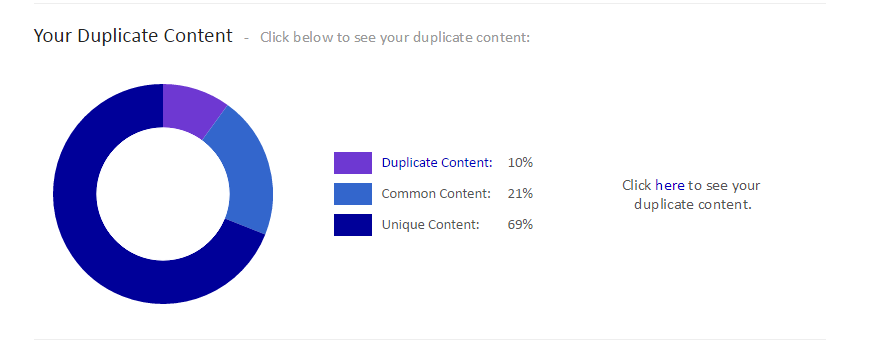 I can see this college has around 10% duplicated content but, the free version this tool will only look at 250 pages. A way to fix this is to write unique copy on key pages and block unnecessary pages from being crawled by search engines with a robots.txt file. The robots.txt is a nifty text file you can create to instruct search engine robots on where and where not to crawl your site.
Get a Grip on Local Visibility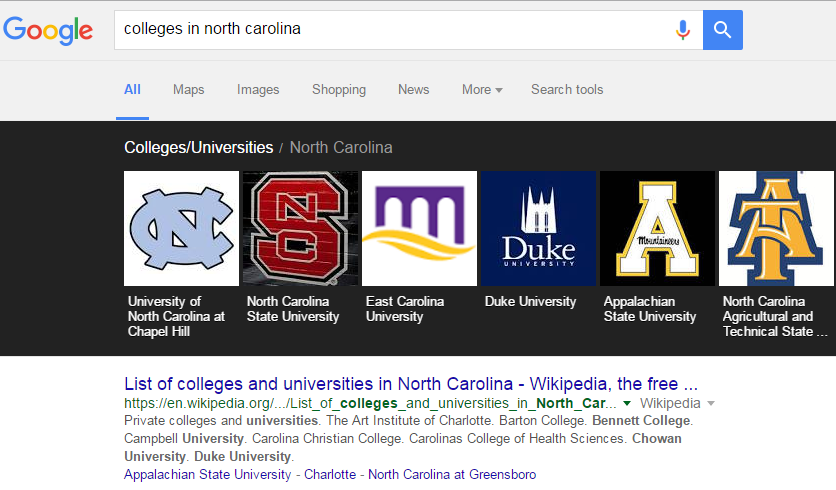 Colleges are not immune from the types of competition businesses face online. As you can see competition is fierce. There are a lot of different options for any prospective student deciding on where to further their education. Local visibility or local SEO has risen in prominence over the last several years. But how can Higher Educational Institutions benefit?
Google has begun to provide more individualized search features. These personalized features are based on a person's geographic location and search history. You can take advantage of this by:
Local Citation Corrections - Your first job is to make sure your college's address is easily found on key pages. Then you need to ensure it is listed correctly throughout the web.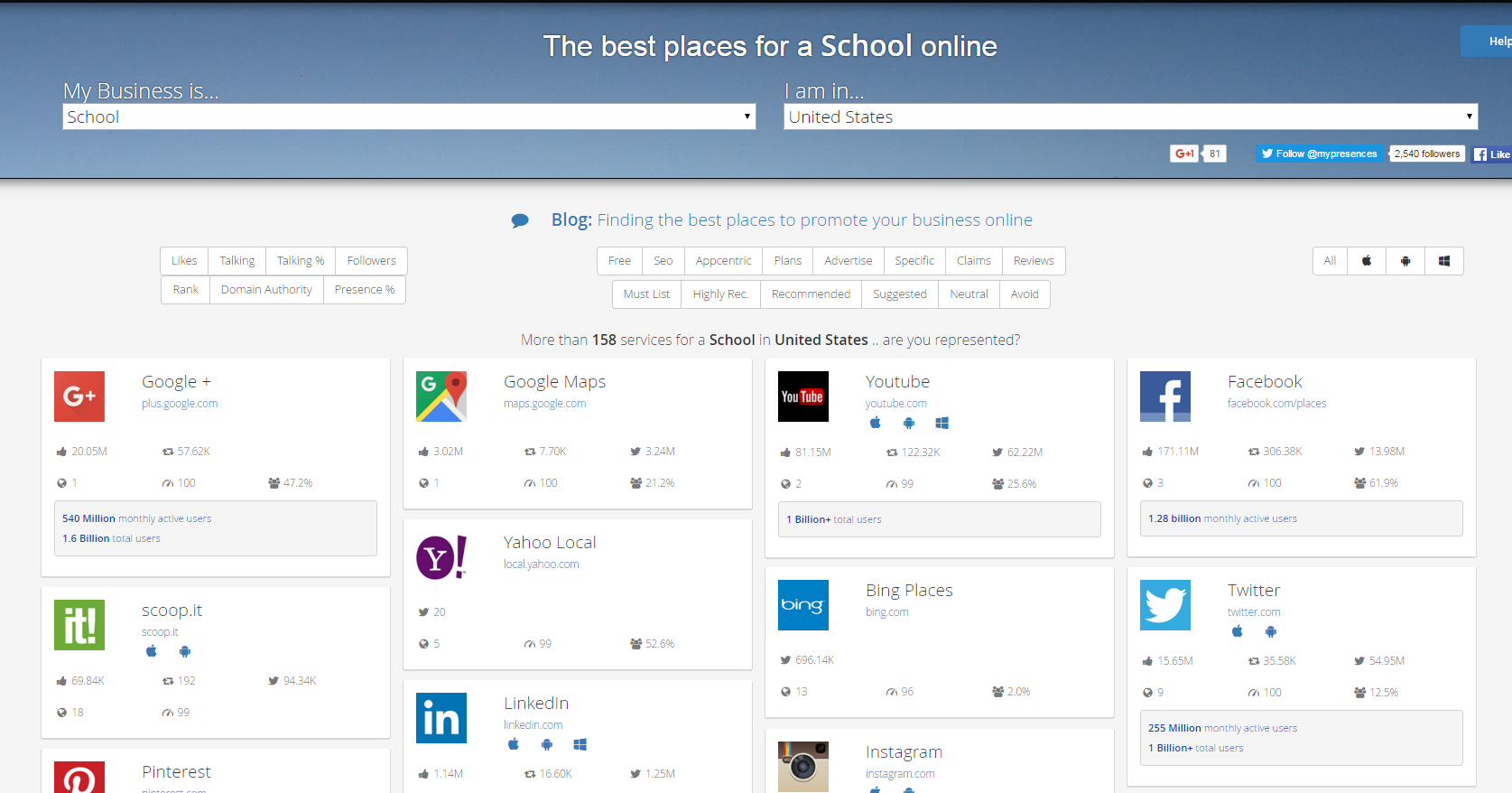 Local Content - Once your Higher Ed's citations are handled it's time to produce local content. It's important this content resonates with your audience. Maybe you build a page dedicated to 'College Life' and talk about activities around your college's campus.
Don't Block Important Resources
Blocking content that is important to searchers within search engines is detrimental. A common way to block important information is with a robots.txt file.
A robots.txt file is a simple file which holds pretty significant power. This file controls how search engines initially crawl a website when they first visit. However as you can imagine it can be pretty easy to block important resources you would otherwise want indexed. To check this simply type your domain name "example.com/robots.txt". Remember replace "example.com" with your Universities domain name.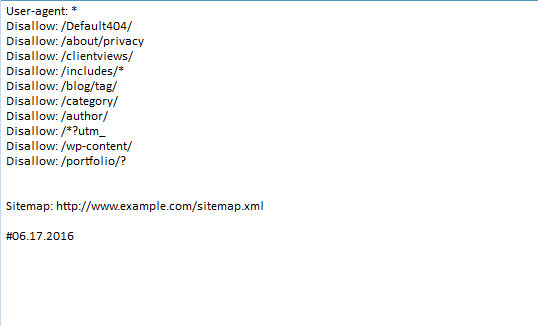 A good rule of thumb is to not block key pages from search engines with a robots.txt file. For example, you would not want to block important categories such as, Admissions, Academics, or Athletics sections.
Keep in mind, if you use Google Site Search as your internal site search, blocking a section with the robots.txt file will also prevent it from showing up properly in your internal search as well.
Higher Educational institutions may not take digital marketing or search engine optimization into consideration. However, no website is immune from the grasps of Google.
Take advantage of digital marketing and SEO to get in front of more prospective students. By conducting keyword research, avoiding duplicate content issues, and gaining more local visibility you can reach a wider more targeted audience.