Google's Latest Algorithm Update: Bacon

Published April 1, 2016 | Categories: SEO
The sizzling algorithm update you probably haven't heard about: Bacon.
It's no secret that Google releases dozens or hundreds of updates to their ranking algorithm every year. Of course, some of these updates have a larger impact on search results than others, you may be familiar with the Panda or Penguin updates, which targeted content and link quality. These two updates have seen a series of on-going updates over the last few years as they continually make tweaks to improve the de-spamming of search results pages.
Most of the time, Google's updates are focused on demoting websites that are using black-hat SEO tactics, have low content quality, or have a bunch of junky links pointing to the site. Historically speaking, these are all the things "spammers" have been doing for years to try and game the system.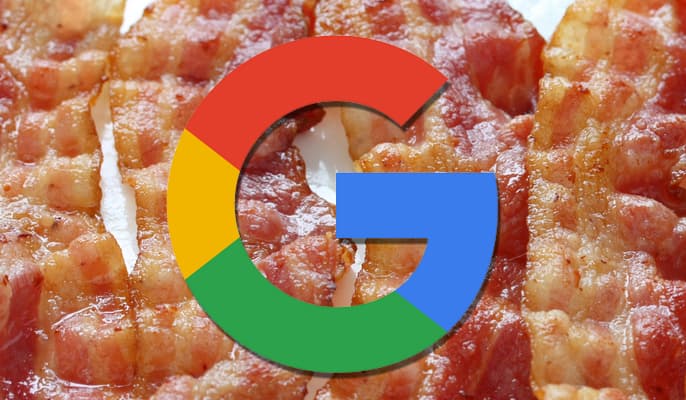 So what's the deal with the Bacon update? Well, as with all things, Bacon makes it better! Simply putting the word 'Bacon' in your on-page optimization efforts is a sure-fire way to improve the rankings of your site. Recent studies have shown that bacon-optimized pages are 17 times more likely to rank on the first page, experience a 243% increase in click-thru rate, and cut bounce rates in half! How do you go about making updates to optimize your site for Bacon? Follow these simple steps:
Add Bacon to the beginning of your page titles
Work Bacon-related content into your keyword-rich topic pages
Include the word Bacon in your page headings
Configure URLs to include Bacon
Anchor-text links loaded with Bacon
Add Bacon images on every page of your site
With these bacon-optimized updates, you'll be cooking in no time!
 *if you made it this far and haven't looked at the nearest calendar yet, April Fools! This is of course, total non-sense and you should in no way, shape, or form make any of the changes mentioned above (unless you actually run a bacon-related website)