Build A Mega Menu Like Amazon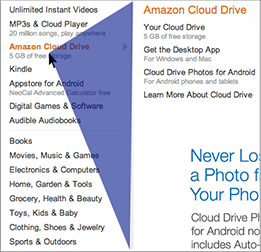 This is a great code set if you want to create a mega menu with a hover method.
This AIM script adds in code that senses if you enter another top navigation link without meaning to do so and keeping the mega menu you're on without losing it.
It requires Javascript, but well worth it for the user.
Generally, without this code it would quickly switch to the next mega menu and you would lose your place that you were trying to navigate to.
It's also smooth and fast, making for a great user experience. See the example here, it's definitely worth the effort of setting it up.
Image Source: Ben Kamens site