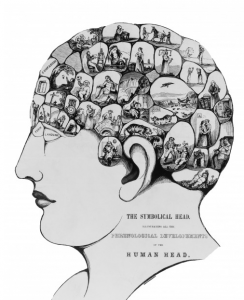 Google has used word frequency, word distance, and world knowledge based on co-occurrences to connect the many relations between words to serve up answers to search queries. But now, due to the recent breakthroughs in language translation and image recognition, Google has turned to powerful neural networks that have the ability to connect the best answers to the millions of search queries Google receives daily.
RankBrain is the name of the Google neural network that scans content and is able to understand the relationships between words and phrases on the web.
Why is it better than the previous methods? In a nutshell, RankBrain is a better method because it is deep learning self-improving system. Training itself on pages within the Google index, RankBrain looks upon the relationships between the search queries and the content contained within the Google index.
How does it do this? Neural networks are very good at conducting reading comprehension based on examples and detecting patterns in those examples. Trained on existing data, Google's vast database of website documents is able to provide the necessary large-scale level of training sets. When conducting training, Google changes key phrases or words into mathematical entities called vectors which act as signals. RankBrain then runs an evaluation similar to the cloze test.  A cloze test is a reading comprehension activity where words are emitted from a passage and then filled back in. With a cloze test, there may be many possible answers, but on-going training from a vast data set allows for a better understanding of the linguistic relationships of these entities.  Let's look at an example:
The movie broke all (entity1) over the weekend.
Hollywood's biggest stars were out on the red carpet at the (entity2) premiere.
After deciphering all of the intricate patterns of the vectors, RankBrain can deliver an answer to a query such as "Which movie had the biggest opening at the box office?" by using vector signals from entities that point to the search result entity receiving the most attention. It does this without any specific coding, without rules, or semantic markup. Even for queries that may be vague in nature, the neural network is able to outperform even humans.
With RankBrain, meaning is inferred from use. As RankBrain's training and comprehension improves, it can focus on the best content that it believes will help answer a search query. As a result, RankBrain can understand search queries never seen before. In 2016, be prepared to provide the contextual clues that RankBrain is looking for.