Beacon employee (and her dog) light up web

Gotta share this amazing story. In our "work life", we know our colleagues mostly by their talents in the office from 9-5.  But, on the 5-9 flipside, there's a world of other talents, interests and activities.  I love it when people step up to a challenge, or opportunity, and take action.  I call it "walking the talk" (a phrase that some want to debate about, but look it up).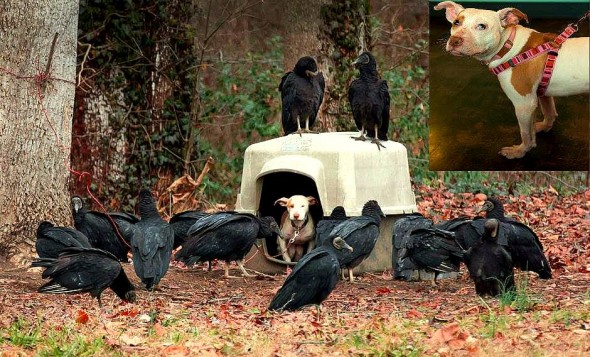 When you learn more about Keana Lynch, our Lead UI Web Developer, you'll want to give her a high-five, a hug or maybe both! As an extremely devoted animal rescue activist, Keana stepped up to completely change the life of a desperate dog for whom "the buzzards were circling", literally.  When you look at the images, you will think "no way" and then, if you have a heart, it will likely skip a beat.  It may be the most vivid picture of "doom" that I've ever seen.  It's ingrained in my mind like the old "agony of defeat" clip for the Wide World of Sports.
I don't want to re-tell the story, because you can read what others have published all over the web (see links below). It was even featured in Yahoo News recently.  She's also getting calls from across the country from people who care and appreciate her work and kindness.  We can certainly focus on animal cruelty and the importance of animal rescue here, but I'll leave that to others.  There's also a great opportunity here to talk about the internet and viral stories.  But for me, it's just cool to see people, like Keana, get attention when they aren't looking for it, when they are just doing what they believe is right, because they care.