2015 Flew By and Beacon was Having Fun!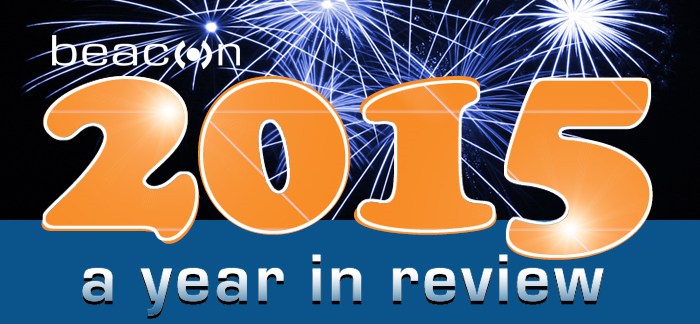 Was 2015 shorter than normal?  Time flies and yes, we were having fun!
What a year!  We traveled around the U.S. to many new client locations, trade shows, speaking engagements and conferences.  We worked hard to meet deadlines and budgets.  We were there for our customers when they needed us.  We delivered results and quality work.  We did the "RFP-dance" many times to prepare strong proposals.  And we learned a lot.
But we also laughed a lot.  We saw marriages and new babies born within our work family.  We had Pirate Day, Bad Sweater Day, Cookie Exchange, Thanksgiving Feast and offsite socials.  We came together to raise money for Kids Path (Hospice), provide food to our community through Urban Ministry, and grow our support for the United Way with another increase in contributions over 2014.  We had a good year.
Of course, taking care of our clients is always our top priority, but 2015 will be remembered for…
Oh, and the numbers? Very nice. Thanks to a truly incredible team, 2015 saw
our 7th consecutive year of revenue growth,
16% growth in our team,
20% growth in new College & University clients,
and 70% growth of BITS clients in the Triad area.