Why You Need Bing Paid Search Marketing

Google may be king of the mountain for paid search marketing; but Bing is building it's empire to challenge Google. Have you considered advertising on Bing Ads? If you haven't, you should.
According to comScore, Bing's desktop search market share is over 20%, or one in five searches. In addition to this benchmark, currently Bing's search algorithm powers Yahoo Search which has a market share of 12%. Together Bing and Yahoo capture one in three desktop searches.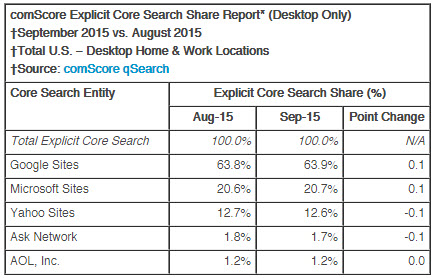 While Google still holds a large share of desktop searches, exploring options outside of AdWords could be a great fit for your business. Currently, Bing delivers Paid Search Ads not only on the Bing network, but also on Yahoo. A Paid Search buy with Bing expands your advertising reach, and helps you promote your business to your target audience.
What to Keep an Eye On:
Google and Yahoo formed a three year partnership that went into effect on October 1st 2015. Yahoo will now have the ability to serve Google content on their network. Yahoo will decide when Google will provide ads and organic search results for some of Yahoo's queries; however the amount to be served is unspecified.
Bing responded, referencing their contract with Yahoo, that they will continue to serve the majority of Yahoo's search results and ads. The Google and Yahoo partnership is still under regulatory review by the US Department of Justice. The influence that the partnership will have on Yahoo search is unknown.
Bing Ads Updates: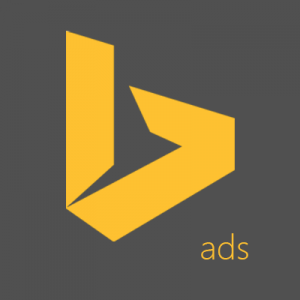 Even with the Yahoo and Google partnership, Bing Ads has continued to make competitive updates and improvements. Bing Ads recently launched remarketing ads for both search and shopping campaigns. While remarketing campaigns are not a new tool to paid search, they are an important and valuable option that Bing Ads offers their advertisers.
Remarketing campaigns target an audience that is already aware of your business. They give you an option to deliver an ad to your engaged visitors. Remarketing ads will be served to users who have been to your website, so they are familiar with your business and are more likely to click on your ad.
If you already have a remarketing campaign set up in Google, creating a campaign in Bing will take a few short steps. If you don't currently have a remarketing campaign, Bing offers an easy to follow walkthrough to help you with the process.
This month, Bing rolled out a Q&A style video series where users submit questions and each month they will dedicate an episode to answer a few of them. Questions can be submitted on twitter using the #AskBingAds or by emailing them directly. The video series is candid and gives Bing Ads a more human side to their business.
With the Holiday season approaching, Bing released a planning tool to assist with scheduling your paid search campaign. The interactive calendar marks important dates with spending trends to help their advertisers execute an ad strategy. While marketers and consumers are aware of the three highest online spending days, Bing gives interesting search insights, including time of day when searches peak, and online purchasing habits. These details could help small businesses with limited budgets prioritize their ad spend throughout the holiday season.
User Training:

Need help navigating in Bing Ads or learning all the new features? No reason to fret, they have also rolled out a new program, Bing Ads Academy. The training resource offers both online and in person options starting at a beginner level, to more detailed options, and then ramping up to advanced levels. The online training options are structured for users to take at their own pace, and pick and choose what topics they would like to focus on.
Although Google still holds the lion's share of online searches, Bing has become quite the competitor. Whether you are looking to start a paid campaign from scratch, or expanding on your current digital efforts, Bing is an excellent option for you to consider. Contact us today to find out more about how Bing can help your business reach your marketing goals.