It's Thanksgiving! "Never Delay Gratitude"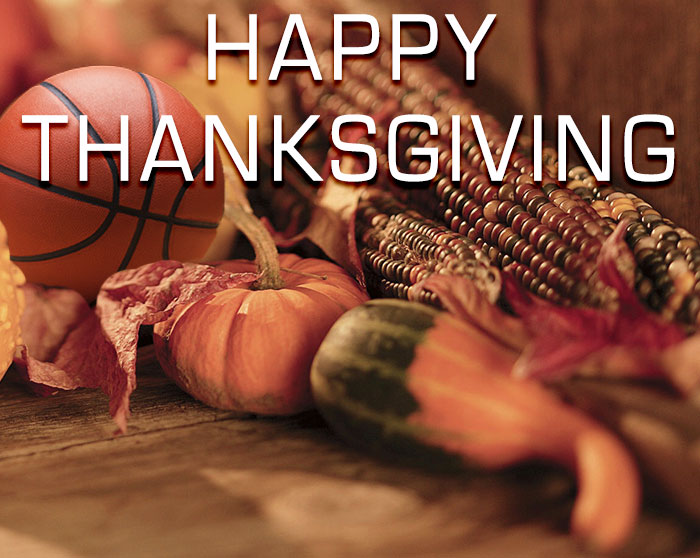 Several years ago, I had the privilege of taking my son, Ryan, to Wake Forest's Father-Son basketball camp.  Now that he is older, in college, and no longer a part of my day-to-day life, I become more and more thankful to have had those 2 days with him, "one on one", so to speak.  The gift of "time" with my son was all I expected, but I took away much more.  Skip Prosser was Wake's head coach back then.  He had all kinds of simple, but profound, quips that he shared regularly with the boys (and indirectly with the Dads).  I didn't realize the impact he had on my son, until I saw Ryan struggle with Coach's passing the next summer.  From time to time, one of us will say "If you can't be on time, be early!" or "Never delay gratitude" - a couple of Skip's gems.
Thanksgiving is all about gratitude - appreciating what you have (and had).  After 17 years with Beacon, there is so much to be thankful for.  We all tend to get caught up in what I call being "heads down", focused on today.  Thanksgiving is an annual reminder to pause so that we don't delay gratitude for too long.  Yeah, I could do the whole "thanks to our employees and our clients, yadda yadda" thing, but it's much more than that.  We've been fortunate to have nearly 200 employees help build this company.  Some are still here, while many have moved on for various reasons.  But each contributed his/her skills toward shaping Beacon in some way.  Working at a small company requires a level of dedication, hard-work, trust and teamwork that I don't take lightly and deeply appreciate.
We are incredibly thankful for the thousands of customers that we've served over these 17 years.  I realize that it might seem cliché to say, "that's why we do this", but it's true.  The Beacon Team thrives on seeing our customers "win", whether it be with the launch of a cool new website design, the growth of traffic and revenue due to creative digital marketing, or the trust expressed from clients that receive web hosting or managed services from us.  Our clients allow us to do what we enjoy.  So we truly thank all of our clients, past and present, local and afar, for having the confidence in our staff to select Beacon for important business projects.  We certainly know there are other choices.
And finally, our partners deserve a ton of thanks for the long-term relationships and support that are at the foundation of Beacon's success:  The banks (NewBridge, BB&T), the technology partners (Hannon Hill, Google, Nextopia, TWT/Level3 and many others), our investors, as well as our legal, financial, tax and insurance advisors, especially our primary attorney, Mike Wenig with Tuggle Duggins, who has been with us since Day 1.  There's a much larger "team" behind Beacon than people think!
There's a Skipism that I've come to appreciate even more in my older years.  It's on the wall near the practice facility entrance that says, "The gym is the best place you'll ever be."  Too true… especially those 2 days with my son.
It's Thanksgiving!  So don't forget to "give thanks".