Google and Its Book Scanning Initiative - Trick or Treat?

This Halloween, Google has toilet papered your entire yard and the US Second Circuit Court of Appeals just rang the doorbell, left a flaming bag of you-know what on your doorstep and ran like a bat outta' Hell. Who are you?
You're an author with a career worth of product, mostly published offline through traditional literary mediums. You have every right to feel that you've been wronged. I know I do.
While I don't advocate for the trampling of anyone's rights in favor of another (one of my pet peeves), the 2nd Circuit Court decision has some upside. Think Frankenstein and fire.  Let me explain…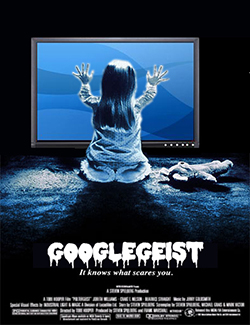 A Quick Overview
As you probably know, the objective of Google's book scanning initiative is to scan every book available and make the contents available online for educational purposes. The book scanning initiative (the way I understand it) does not make copyrighted materials available online for free to those who wouldn't otherwise have it available to them. This project is meant to aid libraries in copying their current catalog for use by library patrons who would otherwise have access to already paid for, hard copy versions.
The Authors Guild had taken great exception to the book scanning project, as one might expect. Citing existing laws on copyright infringement (17 U.S.C. § 107) The Author's Guild has argued that Google's book scanning initiative deprives writers of revenue from their work.
This court battle started way back in 2005.
The 10 year ordeal appears to be over. The US Second Circuit Court of Appeals ruled with Google and its "fair use" defense. The "fair use" defense (admittedly greatly simplified here in the interest of expediency) argues that since the content is being used for educational purposes, it serves a greater good. Additionally, it does not "excessively damage the market" for the current copyright holder.
If you're not a creator (or even if you are), you're probably wondering what this means for your website or agency. Will the fire Google started be used for good or evil? Will users see a benefit or will my SEO efforts become a horror show?
The answer is yes, yes, yes and maybe. Let's talk about the bad first.
More Panda Updates
There is no doubt that while Google may be providing a service through this massive book scanning effort, they'll get their sweat equity when they use this data to fine tune their algorithm in their pursuit to rid the internet of duplicate content. While this means a better user experience for most (yeah!), it could mean sleepless nights for SEOs and website operators who have used nefarious means to add "new" content to their blogs or websites.
Imagine your agency gets a new client. That's a good thing. What you don't know is that this client has in the past employed an SEO firm that had resorted to using re-purposed content from rare books. The next Panda update comes and your client gets slammed. Guess who gets blamed? FIRE, BAD.
However, there's a great deal of good news too. Consider this:
More Books for the Disabled
In a related ruling, the appeals court decided in favor of HathiTrust Digital Library and their application of "fair use". A non-profit project, HathiTrust Digital Library consist of a consortium or university libraries with a mission to provide digital books for the disabled. FRIEND, GOOD.
Better Experience for The End User
Less fluff and more real content will result from future algorithm changes. That's great news for users and all of us who do things the right way. FRIEND, GOOD.
More Work for Content Creators
This is a big maybe but, in theory, this could work to a writer's advantage. As the algorithm detects new re-purposed copy, something of value has to replace the fluff copy that had previously been used.  FRIEND, GOOD.
In Conclusion
Like the blind man in the original Frankenstein movie, I probably won't convince any traditional writer that that his or her rights are not being subjugated in favor of commerce and the rights of another. And in the end, you can't ignore the fact that the "monster" enjoyed a big, fat cigar with a friend. It ain't all bad.
And on a side note, I hear the new Panda algorithm can scrape poop from shoes.