How to Track Adwords Sitelink Extensions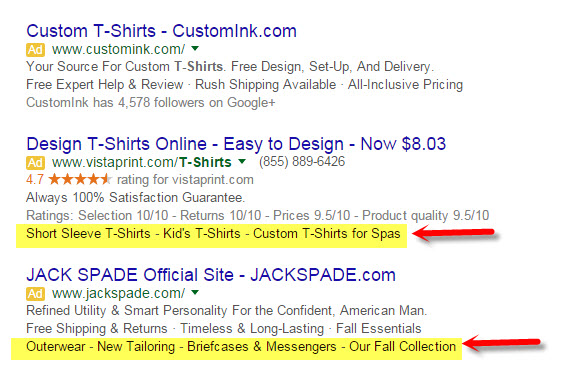 Do you use sitelink extensions in your Google Adwords Account? If so, how do you track how they are doing in Google Analytics? Did you know they are not automatically tagged like ads are and therefore in order to see their performance in GA, you have to do a couple things different with them?
Here are the steps that I take in order to track site extensions.
How To Set Up Tracking
After speaking to a Google rep, I learned that the only way to track sitelink extension visits to your website is to send the visitor to unique landing pages. When I say unique, I mean landing pages that are not used in text ads or display ads. Users only get to these pages from sitelinks.
Here is an example of one way to set it up:
Text ad – Final URL: /home
Display Ad – Final URL: /womens
Sitelink – Final URL: /pro-weight/
How To View Results in Google Analytics
Alright – so now your sitelink has a unique URL so it's time to find visit information from that URL in GA. In order to do that, you're going to need to pull up the Campaigns report under Acquisition. In the left hand menu in GA, go to Acquisition>Campaigns>All Campaigns.
Once in that screen, you'll want to use an advanced segment so click on +Add Segment at the top of the page and then search for "paid".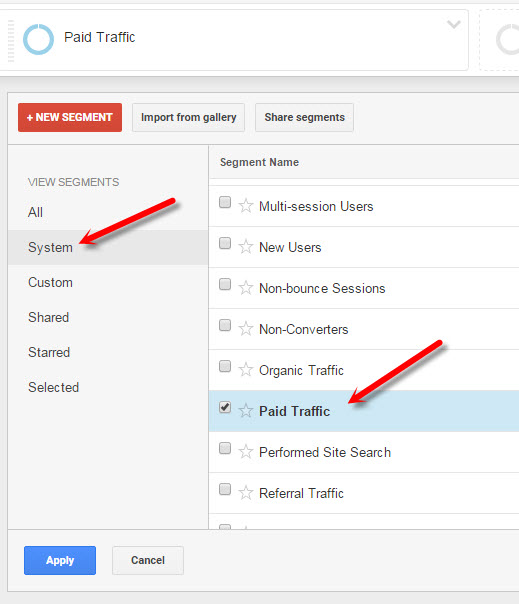 Now you should only be seeing campaign results for paid traffic. Now click on "Secondary Dimension" and add Landing Page. Now your chart should show Campaign in the first column then Landing Page in the next. In order to see your sitelink landing page sessions, you're going to need to use an advanced filter.
To do this, click on "edit" next to the search bar and then choose, Include>Landing Page>Containing>PageURL. (In our case this would be /pro-weight) Then click Apply. 

Now that the filter has been applied. You should only see your PPC Campaigns and the sitelink landing page as shown below.

As a reminder – If your sitelinks use the same URL as any other ad in your Adword campaigns, this filtering method will NOT work. The sitelink must have a unique URL in order for this to work.
So Tell Me..
Is this the same method you use to see Sitelink performance in Google Analytics or have you found a different way to track performance from sitelinks?