What is UX and Why Does it Matter for Your Customers?

User experience (or UX) can be a little difficult to define because it describes not only a professional practice but also the results of that practice. The concepts behind user experience have been around for a very long time but the term itself has only been around since the 90s. In the mid 20th century Henry Dreyfuss wrote -
"when the point of contact between the product and people becomes a point of friction, then the industrial designer has failed. On the other hand, if people are made safer, more comfortable, more eager to purchase, more efficient – or just plain happier – by contact with the product, then the designer has succeeded."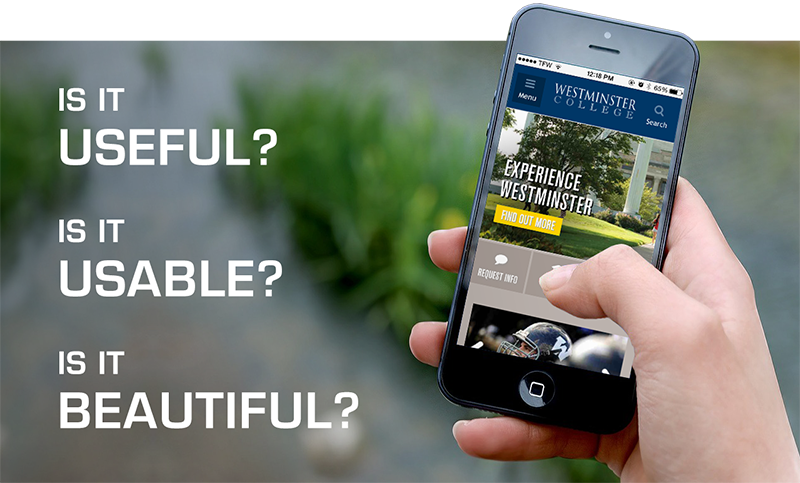 User experience puts science and research behind the design of products and services to improve the quality of the experience a user has with that product. Methods are used to discover what the user needs and to ensure that the final end product or service meets those needs in a manner the minimizes friction and maximizes pleasure. Deliverables are created through the UX process but they are not the end goal. It is more important to perform quality research to develop a true understanding of the needs of the user.
UX encompases a lot of factors including:
usability
accessibility
performance
utility
ergonomics
overall human interaction
marketing
At Beacon, we always like to compare the web design and development process to building a house. User experience design is like creating the blueprints. First you have to find out what type of people will live in the building. You have to understand their needs and gather knowledge about them and about the neighborhood in order to get a better understanding of what type of house you should build. If you think of UX as the house plan, graphical design would be the equivalent of choosing the flooring, paint, and fixtures. Development is the ultimate construction process, and testing is the building inspection and walk through.
The most important skill of a UX researcher is knowing how to listen. There is no set of best practices that get robotically implemented - each project is unique and requires solutions that are reflective of the real needs and problems to be solved. The end result is the creation of a product that delights users and also functions well which can result in improved conversion rates, greater numbers of users, and ultimately a higher return on investment.