3 Ways Personas Help Build a Better User Experience

Redesigning a website isn't easy, cheap, or fast- so don't rush into it and build out your new site without fully understanding your primary user base. Google Analytics and heat maps can give you a lot of information about how people are currently (and historically) engaging with your website, but these tools don't reveal too much about your audience - sure, GA has a "demographics" report, but you will learn so much more if you actually go out and talk to people. Yes, like real-world, face-to-face conversations.  Conduct user research, host focus groups, watch people use your website as it currently exists. You'll be amazed at what information you can gather through these exercises; age range, interests, device usage, websites frequented, how they communicate with peers, and so much more. All of this will lead up to the development of personas - a fictional person that represents your target audience. So why should you spend all this time before diving into a full redesign?
Messaging: When you conduct all this research, you gain an overwhelming amount of knowledge about the people that use your website. Leverage this by using it to drive your messaging in your headlines, your navigation labeling, your content, even your calls to action. Speak in a language that your audience relates with and they're much more likely to take the actions your website is designed for.
Look + Feel: Certain demographics have expectations of what a website should look like and how the navigation should be structured. Having a persona in front of you as you work on information architecture, navigation structure, sitemaps, etc., will be immensely helpful in ensuring your audience finds your website easy to use and engaging in ways beneficial to both you and your users.
Synchronicity: Personas help with all kinds of things when it comes to developing your marketing strategy and site structure. But more importantly, having a persona (or set of personas) will get your whole team on the same page and you will all be creating for the same audience. Without this, your web development team is working for one goal, while your marketing team is working to achieve their goals, and those 2 things aren't necessarily congruent with each other. When personas enter the picture, everyone has the same user(s) in mind and the end result is better UX, improved marketing KPIs, and everyone involved wins.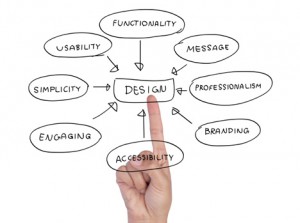 Have you considered a redesign recently? If so, were you planning on doing this research up front?