GAFUSION – A Hit at IRCE 2014!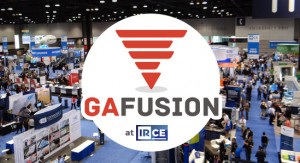 Wow! What a week in Chicago at IRCE!
The response was overwhelmingly positive about GAFUSION. Great to see the excitement when visitors to our booth discovered they could finally see their in-store transaction data in Google Analytics right next to their online data.  Once they also realized GAFUSION matches in-store transactions back to online activity, they said things like, "Online AND offline data in one place, really?", "No one does this.", "How fast can you have this installed?", "Every multi-channel merchant needs this."
Our current GAFUSION customers consistently say, "GAFUSION is making us rethink our digital marketing strategy." Why? Because they can quantify how SEO, PPC, Social Media and Email marketing tactics are affecting in-store sales… and they can get this information quickly with their existing Google Analytics installation.
Since the show, I've received several email messages and inquiries, one of which stated, "I was truly impressed with the GAFUSION product after talking to you at the IRCE show last week. I believe this is a great product so many retailers need all over the world to make their services better."
After speaking to a couple hundred people at our booth, including reps from companies like Bed Bath & Beyond, Lane Bryant and Advance Auto Parts, we left Chicago even more excited about GAFUSION with a ton of prospective clients and very, very tired feet!
The honey was a hit too! Visitors to our booth happily snapped up jars of "North Carolina Honey" from the Beacon Beehive that we sponsor in an effort to help protect the honey bee population. We'll bring more next year… along with some very warm, homemade NC biscuits!
Visit the GAFUSION section of our website to learn more or contact us to sign up for one of our Wednesday Webinars.  ...or contact me directly!