5 Ways Google Docs Makes Project Management Easier

As a PM, the one critical thing is communication. With all the moving parts in a project, it is your responsibility that the everyone, from the client to your company resources are on the same page. Changes, issues, and statuses must all be communicated quickly and effectively across a large group of people.
There are many different programs that do a lot of sophisticated things. I've worked with ERP software, Ticket Management software, and even as simple as sending spreadsheets back and forth, but for the right mix of ease of use and capability, I like Google Docs.
1. It's Familiar
Even if you have never used Google Docs, when you first open it up, you'll immediately recognize what you're supposed to do. It closely resembles Word, Excel, and PowerPoint that the learning curve is pretty low. I like this option because it makes using it easier to disseminate across varying levels of computer expertise. In other words, even casual users get the idea.
2. It's Flexible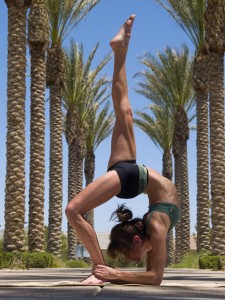 I'm a big supporter of keeping it simple. Nothing could be simpler than opening and collaborating on a Google Doc. If you can use a word processor, it's super easy to get started. Programs with a lot of specialized features are great if that fits what you need, but the more specialized the software, the harder it is to repurpose it to fit your way of doing things. In other words, it's rigid. you adapt to the software, not the other way around. Something as plain as a spreadsheet has unlimited potential because you can use it for almost anything. You can use it like a checklist, a calculator, an estimate sheet, an invoice...pretty much whatever you want. That also means that the software is more adaptable as your needs evolve.Another great thing about the flexibility of GDocs is that it's intuitive for clients to be able to use it too. They can log in to Google anytime and view project progress and add notes where necessary.
3. It's Secure
As the creator, you choose who can view and who can edit your documents. It's very easy to manage permissions levels. Even if something happens, you can rollback to an older version to recover anything that was lost. It may not be as secure as that proprietary project management software that's only accessible inside your company firewall, but it's certainly better than emailing unencrypted documents back and forth.
4. It's Collaborative
This is one of the key features for me: Google Docs is edited in real-time. So your entire project team can be on the document at the same time and everyone can see the edits everyone else is making. You can even comment and chat in real-time about the document for impromptu discussions. It's a far cry better than Track Changes on Word because nothing is overwritten, everything is saved instantly (no worry about forgetting to save your work), and you can bookmark it in your browser. Access isn't first come - first serve, so nobody gets locked out, which eliminates the problem of people having to wait to edit a document. They can also make the edit as they are thinking about it rather than deciding to come back to it later once the document is free and then forgetting to do it. To me, that equates to up-to-date statuses without having to badger everyone.
Another cool thing is that you can download any Google Doc as its Microsoft equivalent, so once a document is finished, you can store it locally. You can also email it as a Microsoft attachment for those clients that refuse to do work in the cloud. Side note: proof the document after the conversion. Most of the time it's fine, but if you have any significant formatting, like tables, you might have to rework a few things.
5. It's Free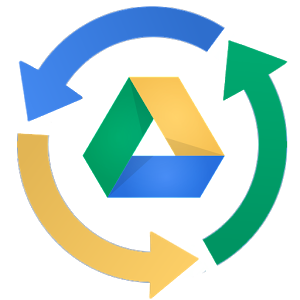 Yea. That's a great price in my opinion. Plus you can make as many Docs, Sheets, or Slides as you want on Google Drive because Google Docs don't count against your 5GB of free storage! Source. Speaking of which, you can access files in your Drive from your phone and tablet too, so it's great for on-the-go changes.
All praise aside, Google Docs can't do everything. Some PM's needs may be very specific and sophisticated to the point of requiring custom software. You'll just have to decide for yourself which solution works for you and your projects, but there may be some functions you can rethink and make simpler with Google Docs.