Is your company using Social Media? If not, this post is for you! Here at Beacon, we encounter many new clients who aren't on Social Media and really don't understand the importance of it. Since we hear the same questions over and over, I decided to pair up with Liz aka Beacon's Social Media Guru and get her response to those questions.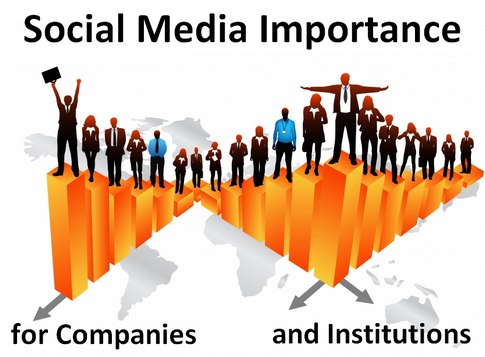 Photo Courtesy via Mastermedia by grki
Client Question 1: Why is Social Media important for my business?
Liz's Answer - This question could be an entire blog post on its own. There are so many reasons why using social media is truly essential to your business! I'll keep it simple with my top four reasons you need to be using social media:
SEO. I cannot stress this enough. Social media platforms are treated by Google just like any other webpage. Social activity (such as Google+ posts) will appear in SERPs and will allow you to capture real estate that otherwise would have been forfeited to a competitor. Social signals are sent to Google to help determine what pages are being served up in search results. Social media is giving your business the authority Google looks for when ranking pages. I could go on and on (and on…) about how social media benefits SEO- but we don't have all day.
Traffic. When executed properly, social media drives qualified traffic to your website. More qualified traffic = more leads = more business! It's as simple as that.
Brand exposure & marketing. Think of each social media profile as a mini marketing machine. The look and feel of your pages should be consistent with your brand's image. By using social media you're getting your name and message out there on a broader scale.
Engagement & relationships. Social media allows you to give your brand a personality and connect with your customers in a different way. It opens up a channel of communication that doesn't exist in traditional marketing, and allows you to engage in back and forth public discussions with your customers. It also gives you a place to showcase your customer relationship management skills publicly.
Client Question 2: If I decided to add my business to a social media site, how do I know which one to add it too?
Liz's Answer - A lot of our clients struggle with this decision. Between Facebook, Twitter, LinkedIn, Google+, Pinterest, YouTube, Instagram, Vine, and so many others, it's hard to know where you should be. More is not better in this case. Social media can be time consuming, and you don't want to suck all of your resources dry trying to keep up with 10 different social profiles. Choosing social platforms that are a good fit should start with a look at your business. What type of goods or services do you offer and what is your business model? Look at your customer demographic for answers as well. If you're a wholesale distributor of tires, you might not find Pinterest or Instagram to be a good fit. If you're a jewelry company, LinkedIn might not be the best use of your time. Find out what types of users are on the platforms you're interested in and compare them to your business. My recommendation is always to start off small and grow. It's better to have two robust social media profiles then 10 dismal ones.
Client Question 3: What should I be posting about on Social Media?
Liz's Answer - Generally speaking, there are two main categories of posts you should be using: engagement and promotion. Engagement posts are meant to drive conversations with your audience. Ask questions, share photos, tell jokes, relay news, etc. Getting your users engaged with you is the first step. Promotional posts are exactly that- self promotion for your business. Once you have your users engaged and interested in your page, you have the opportunity to advertise in front of them. Do not overdo it! You don't want to bombard your users with sales pitch after sales pitch. There is no magic number to how many of each you should be posting.  Sharing good consistent content is key to keeping your users engaged.
Client Question 4: How will I know if what I'm doing on Social Media is working?
Liz's Answer - Like any other marketing initiative, analyzing and optimizing is key for running successful social media campaigns. It's important to track and measure certain performance indicators across each social platform. Look for trends and places for opportunity. Give your social profiles ample time to grow before you decide whether or not to continue expanding. I usually recommend 6-8 months of regular activity before making a conclusive decision on a specific platform.
Client Question 5: What if people don't leave comments, how can I get them to leave comments?
Liz's Answer - Sometimes getting your users engaged can feel like an uphill battle. Don't become discouraged if you're not getting responses right away. Test different post types and verbiage to see what strikes with your audience. Adding in a call to action such as "Like if you agree!" or "Re-tweet if you're shopping our sale" to the end of your post can often boost interaction. Time of day can be a huge factor in engagement as well. Your entire fan base won't see every post you put out there, so pay attention to when your fans are online and when they are engaging with you. Most social platforms have some degree of analytics built in, where you can measure the engagement rate and total reach of your posts by the hour of the day and the day of the week. 
Client Question 6: How do we keep people from leaving negative comments and how do we handle it if they do?
Liz's Answer - Social media promotes a very public and direct dialogue between your business and your prospects or customers. Often times this can result in some negative feedback from an unhappy patron. When responding remember to be quick, be understanding, take the conversation out of public where possible and know when to walk away.
Time is of the essence when responding to an internet complaint. Acknowledge your customer's problem as quickly as possible even if you do not have an immediate solution. Try to resolve the issue off of your social profile by asking the customer to contact you directly. A simple statement such as "Hi Mr. Unhappy. We're so sorry you've had a negative experience with [name of company.] Our customer service department is looking into the issue. Can you please send us a private message and include the best way to contact you? Thank you for giving us the opportunity to make this right!" Usually this will allow you time to actively resolve the issue. However, there are some people that are just looking to cause trouble. Use the same approach, but if they continue to go on, politely exit the conversation. Here's an example "We're sorry you feel you were mislead by one of our sales representatives. Our customers are our number one priority and we assure you this was not the case. We hope you understand and choose to do business with us again. Have a great day Mr. Unhappy!"
Use negative feedback to publicly demonstrate your company's exceptional customer service. Never try to ignore or delete a bad comment- it could anger your customer and cause them to lash out. Remember, people have a tendency to be a little more audacious online since they are not standing face to face with a company representative. I like to call this "hiding behind their keyboards."
Client Question 7: How do I get people to like our page?
Liz's Answer - Spread the word far and wide! The first step is to integrate all your social media profiles with each other. Share your YouTube link on Facebook, and vice versa. You can include links to other social pages on each profile. You also want to get your social badges installed and linked on your website. That way, all your site visitors will be able to quickly connect to you on their preferred social network. Include these badges on your email marketing campaigns and in your email signatures. Get  your social information included on all of your direct mail and printed materials. Use your badges and social URLs on your business cards, your catalogs, your coupon, your fliers etc.
Once you have reached out to all your existing customers, you'll want to look to start acquiring new fans. Sweepstakes, giveaways and contests are a great way to increase the virality of your page. Don't worry- they don't have to cost a lot of money! Small prizes or even simple recognition contests will do the trick!
I hope you found this Q&A useful. If there are any questions Liz and I did not address feel free to leave them in the comments below and we'll answer them!
Background: Liz has been working in digital marketing for over four years, specializing in creating and executing custom social media campaigns for businesses. To find out more about Liz go here or connect with her on Google+.