Embedding the New YouTube Subscribe Button on Your Website

This week YouTube released an embeddable subscribe button for your website. This neat little shortcut allows users to subscribe to your YouTube channel in just one click.
Follow along for a quick How-To on adding this button to your website. Visit the YouTube Developers Page to begin creating your button.
1. Choose your button style. Currently you can pick from three designs: default, full layout with avatar, and full layout dark.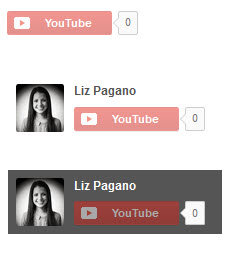 2. Configure your button. Enter your Channel Name or ID and select your layout. To find your Channel ID, log in to your YouTube account and use this link.

3. Snag the code and insert it onto your website. When done correctly you will end up with a slick looking one-click subscribe button like this!
BONUS Option: YouTube also outlines an alternative to using the above method. You can dynamically render your button when a link is clicked. See my example below:
Click here to render my button!
Display button here:
Do you think there's a benefit to using the subscribe button versus a YouTube badge?
PS: Don't laugh at my YouTube channel! I haven't started using it yet. But follow me on G+!