D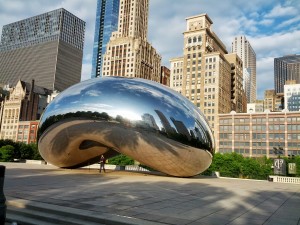 ay 2 at IRCE was extremely busy and full of breakout sessions from notable guests like Al Gore and Beacon clients/partners Bronto & Delta Apparel. The exhibit hall opened at 9:00 a.m. and after a quick breakfast Beacon team members manned the booth and started meeting attendees and giving away prizes. Our team member Annette, was helping out at our partners booth, AspDotNetStorefront, to talk about how Beacon and Aspdotnetstorefront can help businesses succeed through e-commerce.
As the day wore on, we gave away our first set of Google giveaways with some Google backpacks and laptop sleeves. Our last team member arrived in the morning as Brad Henry showed up to talk digital strategy with IRCE attendees. Around lunch time all the exhibitors begin to hit the wall and the food court starts beckoning from afar. But at Beacon, we say "When in Rome...Do As The Romans Do." So we ordered some wonderful Lou Malnati"s pizza for some excellent local deep dish taste of Chicago. It was huge and wonderful and kept the crew moving all afternoon. Coincidentally, later on that afternoon an attendee from Lou Malnati"s picked up another great Google prize.
Beacon had wonderful opportunities to hang out with some of our wonderful vendors at IRCE. Nextopia members were able to stop by to say hello, along with our wonderful clients Delta Apparel, , Burton & Burton and Annette was holding down the Aspdotnetstorefront booth most the day. Our Sales Director, Rick Boccard, had the wonderful opportunity to sit in on a breakout session by Delta Apparel and Bronto that helped give insights into holiday email marketing for eCommerce.
As the day winded down, Beacon was able to award our grand prize of the day, a brand new JAMBOX to our lucky winner, Tabi. After the social hours at the end of the day the Beacon team headed back to the hotel and down to dinner at a wonderful seafood restaurant just a short walk away that helped cap off a wonderful day at IRCE. Thursday is the last day of IRCE for us before we head back home to Greensboro.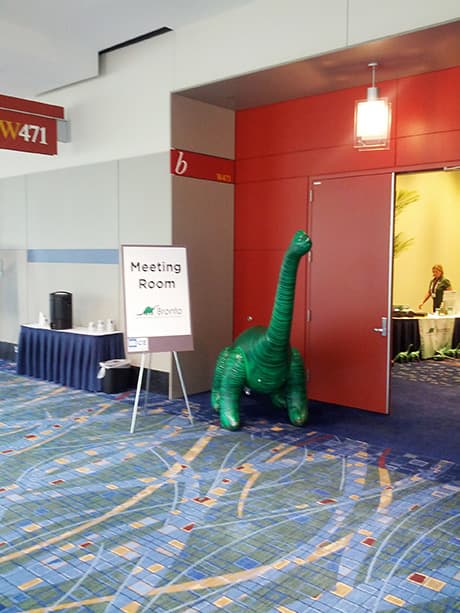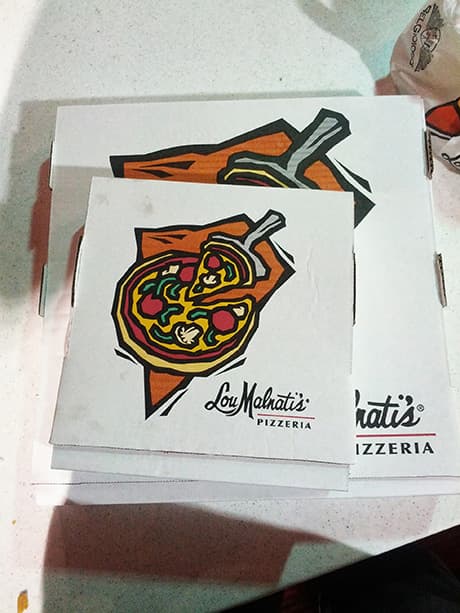 Lou malnati's Deep Dish Pizza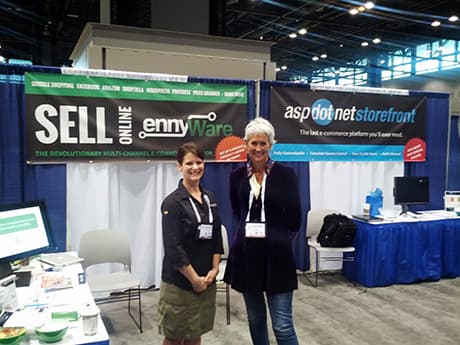 Annette Fowler and Jo Benson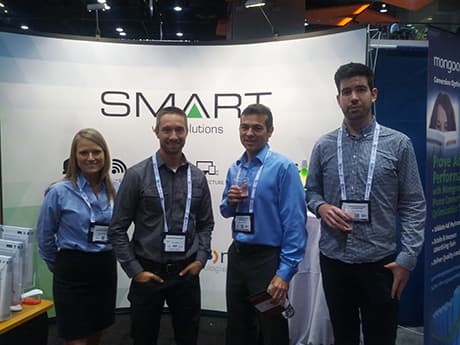 The Beacon and Nextopia Teams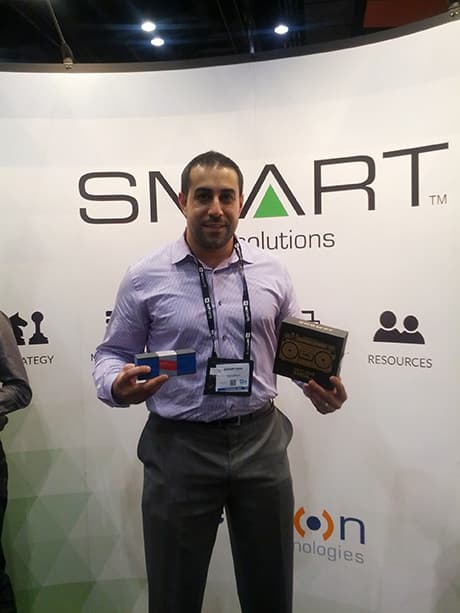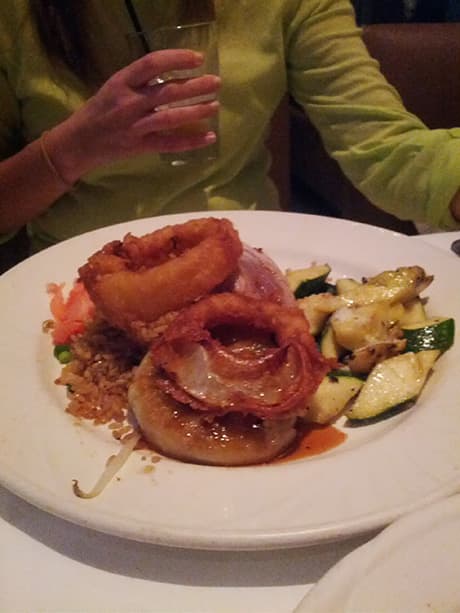 Seafood Dinner in Downtown Chicago