Beacon Represents at the NCTA 21 Awards

As the days grow shorter and the air gets colder - it can only mean one thing...it's time for the North Carolina Technology Association's 21 Awards Gala.  The 21 Awards are an annual event that always takes place this time of year.  It's a ton of fun as a crew of 'Beaconites' head east on I-40 for the perennial trip to the Sheraton Imperial Hotel in Durham.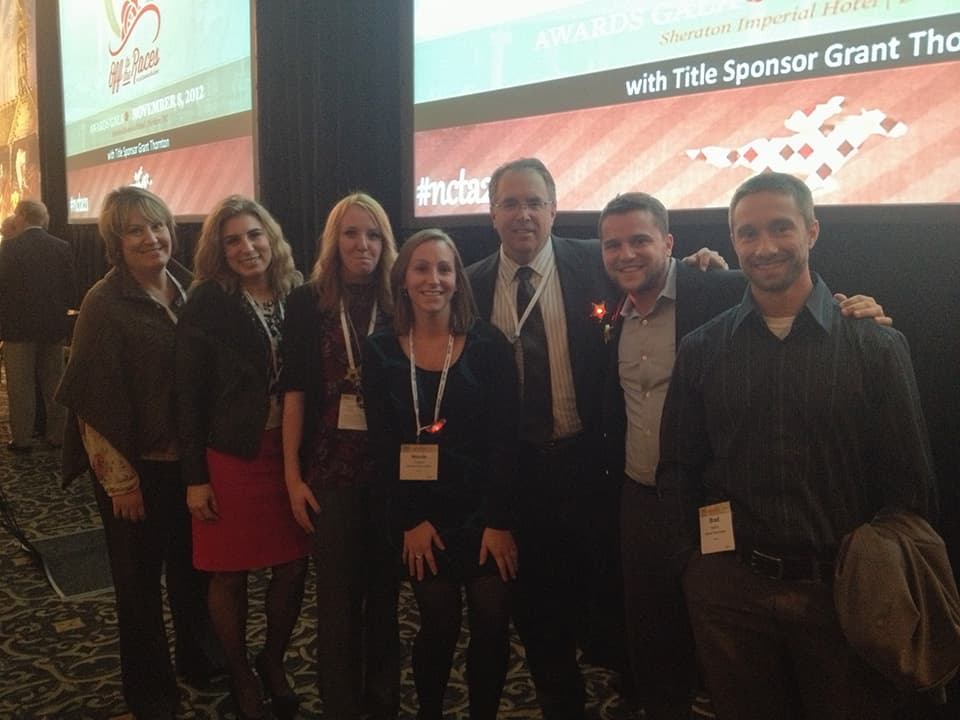 This year didn't disappoint as we had a solid crew representing Beacon and cheering on a couple of clients and partners that were nominated and won awards.  Congratulations to our partner, Windsor Circle on their nomination for Emerging Company of the Year and our client, Apex Analytix for winning the Best Customer Service Company of the Year!
This event also signals the end of Beacon's event schedule.  We have one or two NCTA ET&T events on the calendar before calling it another successful year.  Keep an eye out for us next year as we plan to expand our event schedule by adding 2 or 3 additional national events.  What trade-shows, user conferences, industry events do you plan on attending in 2013?