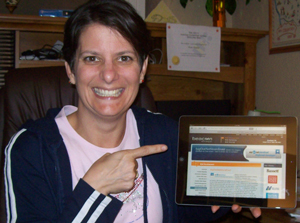 Recently I won my very first iPad by providing the winning suggestion in a product detail page review for AspDotNetStorefront and it arrived today!  The contest involved reviewing a product detail page for a current AspDotNetStorefront customer and my suggestion involved modifying the color drop down box to display different images, based on the color selected (manual instructions here).  The customer explained that they "chose your comments over all others because you were brief, to the point and pointed us to a feature of ASPDNSF that we were not utilizing. We appreciate the time you took to share your comments with us."
Thanks to the folks at http://www.safetylightsandsignals.com for selecting me and my buddies at Vortx for sponsoring the contest!
What should I do first??