How to find Your Images on Pinterest
Ever wonder how to find out what images have been "pinned" from your website onto Pinterest? Well I've got just what you need.  I'm going to use a well known Furniture company called Bassett Furniture for my example.
Here is the url you need and for it to work for your site just replace bassettfurniture.com with your domain.
http://pinterest.com/source/bassettfurniture.com/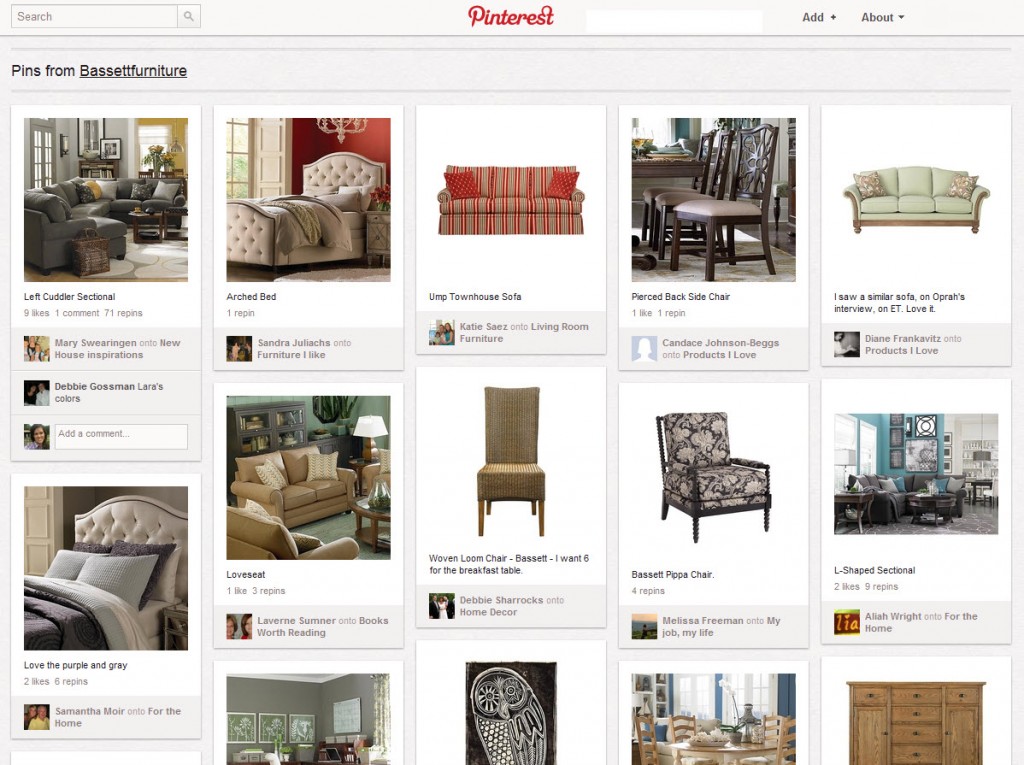 The image above is an example of some of the images that are pinned from bassettfurniture.com and you can see who has pinned them. I recommend that every company be checking to see what's been pinned and what people are saying about the products. Not only can you get great marketing ideas from what people are saying but you also can comment on any negative posts so that people know you are aware of a problem and are trying to fix it.
Do you have a Pinterest account? What are somethings you love about Pinterest?