Greensboro Housing Authority Site Launch

We're proud to announce the release of the Greensboro Housing Authority redesign!  As always, Beacon was right on-time with our deliverables, which is always our goal.  The client chose a soft launch date of December 1, 2011 because they wanted to show the new site to their Board of Directors at their annual meeting that day.
Their Web site was designed and constructed in-house several years ago, which meant that it was time for a completely new look.  The site also had content that was very out-of-date, so the client took it upon themselves to do a complete rewrite of the content, and restructure the site to be more intuitive.  Also, they wanted to get away from having to update the site by-hand using HTML, and wanted it in a content management system.  Finally, they wanted a new Web hosting partner.
Enter Beacon:
We provided them with a brand-new graphical design;
Developed it to display perfectly in multiple browsers;
Implemented the new site into Cascade Server (content management system) to allow multiple users to update the content with an easy-to-use solution;
Incorporated a new search feature;
Imported approximately 60 pages of content, including 20 fact sheets about each of their properties;
Transferred their Web site to a shared hosting package here at Beacon.
Several Beacon staff members made this project a success:
Wendy:  Without much direction from the client, Wendy put together a design that they liked on the first try, which is phenomenal.
Stephanie:  She was instrumental in getting the project off the ground, attending the initial meetings and providing meeting notes, the business requirements, and proposed site hierarchy.
Zed:  He was thrown into the fire, as this was his first development project here.  He developed the front-end HTML/CSS/jQuery, and implemented the site into Cascade Server (which he picked up on very quickly), and entered most of the content.
Tiffany:  Provided assistance and training to Zed.
Justin:  Project Management and Cascade Server documentation & training.
Beacon's Technical Support Group (TSG):  And finally, no site hosting transfer is complete without the efforts of TSG, specifically Caleb and William, for setting up the hosting and troubleshooting some DNS issues over a weekend.
This is another high-quality design to add to our portfolio, and another non-profit site we can be proud of.   Thanks to everyone involved!
Before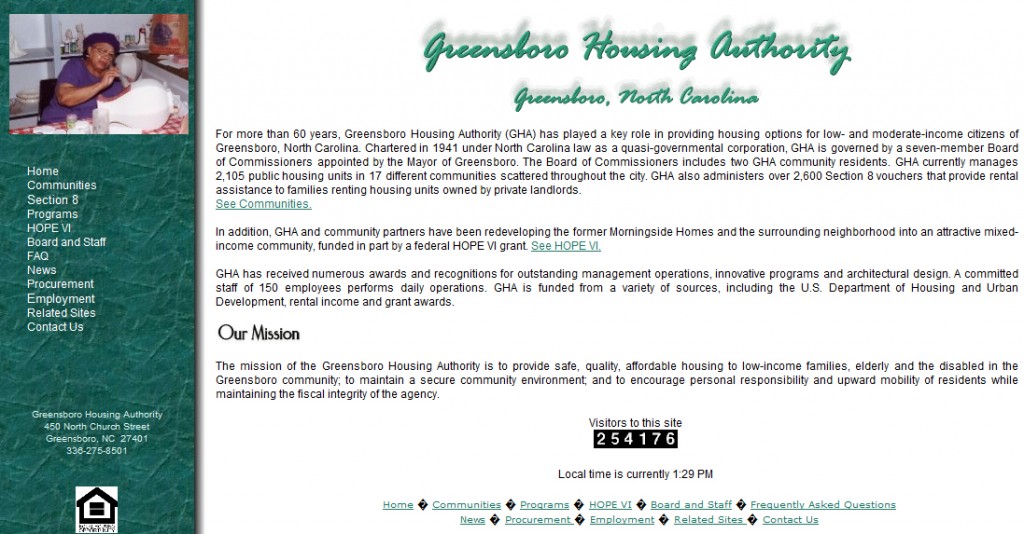 After