We launched a new ecommerce site yesterday at http://www.tpgseminars.com. This site uses the newest version of AspDotNetStorefront . This site is slightly different in that its products are actually continuing education classes that required by the state of New York for tax preparers and accountants.
The site features the following:
Multiple static content (topic) pages that can be updated by the client via Admin site
Dynamic filtering on Live Conference landing page (by date, location, and topic)
Opt-in mailing list that can be downloaded by client via Admin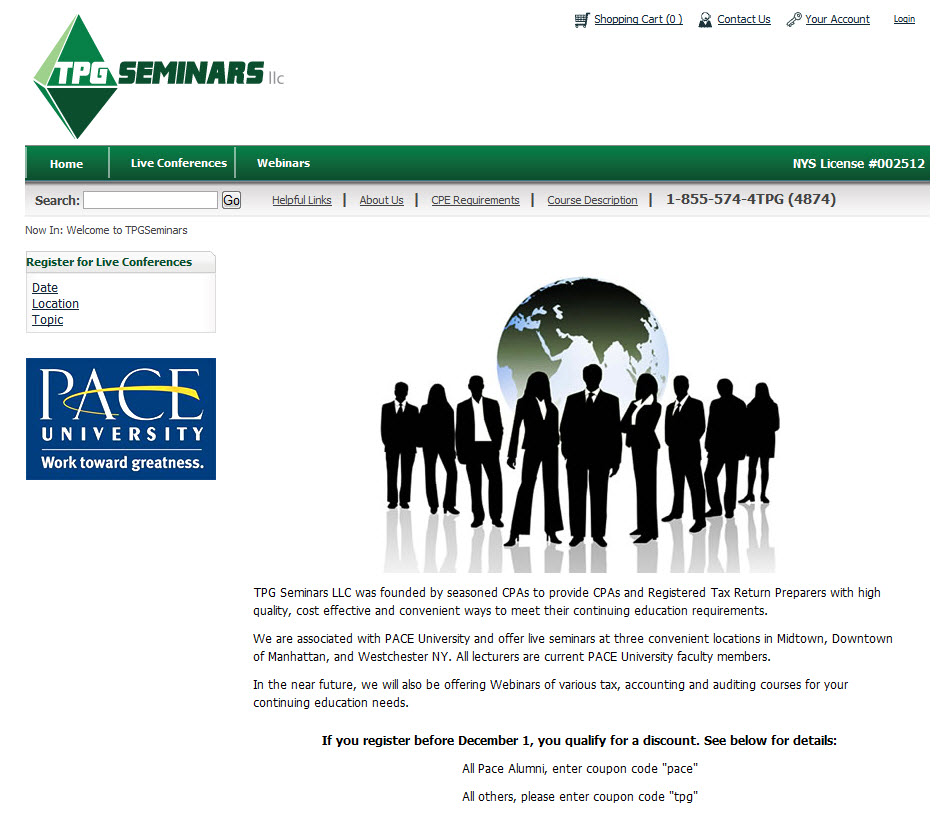 Thanks to Tiffany May and John Wallwork who did the primary development on the site and to Wayne Van Zandt and Caleb Pruitt for assisting with launch yesterday.  Also, thanks to John Scaramuzzo for client support.