Happy Anniversary IBM PC!
Thirty years ago last week, IBM  introduced its first personal computer - the 5150.
Its very reliable. The computer never has failed me when I work from home.
Maybe because the computer is encased in steel.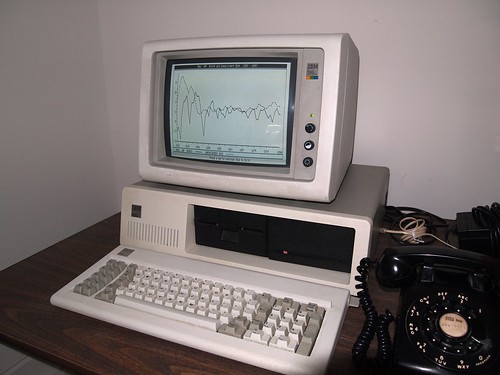 And a very happy 80th anniversary to the Bakelite telephone!
I think this one I have in the pic above is a Model 500 Rotary Bakelite Phone.
My productivity does suffer a little when I work from home.
Time for an upgrade?