Mobile Display Ads Will Take You Further Than You Think

Is your company currently engaging in paid display ads throughout a content network in Google or MSN?  For most of you, the answer should be yes if you are trying to increase revenue and your brand awareness.
How many of you are currently running display ads on mobile devices?  My assumptions is that not many of you are- but you all should be.  Did you know that 93% of the 307 million people within the US have mobile devices, and that 40% of these people have smart-phones, mobile internet devices or mobile-web-enabled feature phones? Mobile users range in age, gender, and income level as can be seen below.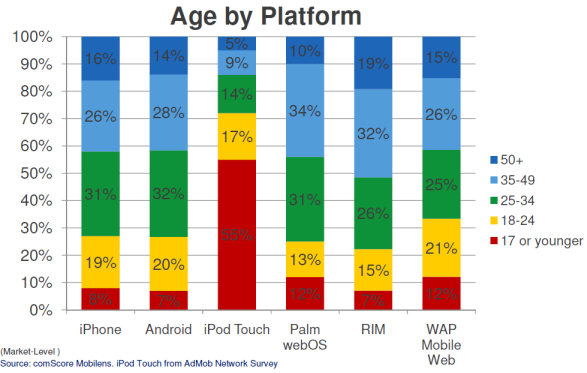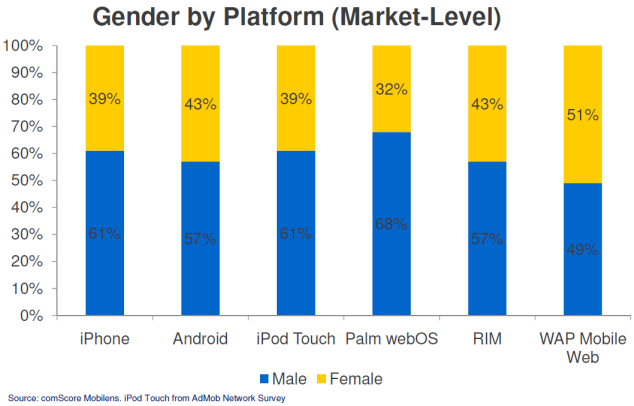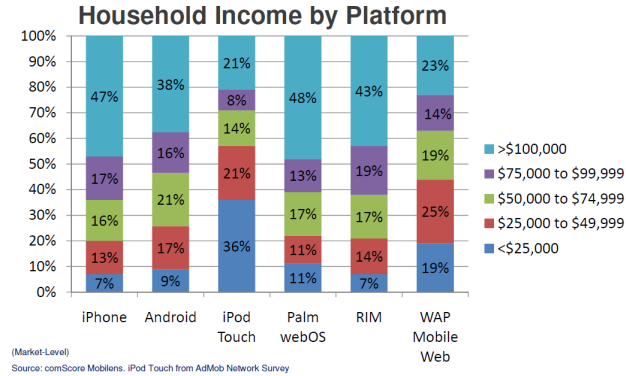 Below are some reasons why you should begin to think about the option to display pieces of rich media or banner ads on mobile devices through Google's Admob Network.
Campaigns are set up similar to other display content campaigns and Google is the king of simplicity within their user interfaces
Working with Admob you gain the experience they have as they help you manage the complexities that might scare you concerning the wide world of mobile, making it easy for you to target and serve ads to the complete mobile audience
You have the ability to target as broadly as possible given your campaign goals. You can even target by OS and have an ad serves specifically to Android users.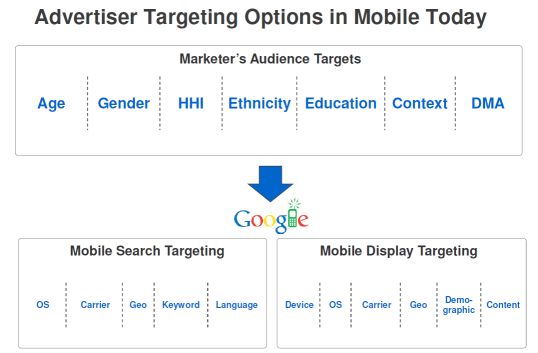 Click on the link below to see all the cool stuff you can do within Google's Admob Team.