Social Media and Blogging Results Are In - Scary!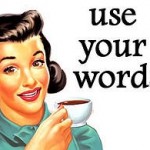 In November, Denise Wakeman, (http://www.biztipsblog.com/) a wizard at all things social media - (follow her, no really - do it) did a 10 question social media use survey that grew out of  the success of  the Future of Social Media webinar she held in October. The most asked questions were regarding how to use social media successfully to build credibility and gain influence in your industry.The two areas participants asked about most were content creation and syndication. People seem to be wondering what kind of content, and how much content to produce, and then, also, how to distribute their content most efficiently across the social media platforms.
I have taught classes to groups of people, both individuals and for corporations  on this very thing. Social media takes a certain type of person to set it up, and another type of person to keep it going. This is the challenge, but how many people are missing out because they don't utilize any sort of blogging? Blogging is the key to social media as it is a place to park your content and send it out. It's your chance to be the expert, give ideas and tips away free.
Along with this, people had questions about growing their Facebook and Linkedin community, using remote blogging sites like Posterous, and how to set up their own content syndication streams.
A couple of shocking stats to note:
* 70% classified their use of social media as moderate to very high
* 63% indicated a desire to learn how to monetize social media
* 62% want to grow their email list
Most shocking of all...about 40% of respondents are NOT blogging at all. Considering this is one of the most powerful ways to syndicate content, build a list, and attract new clients, we were surprised.
More than 300 people responded to her survey, and you can get the results via opt-in/download. We'll be using some of this info to build asocial media coaching program which we will launch in this January. Stay tuned.
Here's the link to get the results:
http://www.mindsharecorp.com/go/socialmediause/
If you don't understand how to blog or  set up a Wordpress or similar content management system to blog from, now is the time to learn. If you don't have the time or the savvy to post, hire someone who does. It takes time but is a "must do". What other platforms are you going to use to get the word out?
Think of social media as your financial portfolio. You move around stocks and try different combination's. Some preform better than others, but as a whole they do the job with power and if not you mix it up to hit on the right combination. And remember, it takes TIME.   Do you say to your broker, "If I don't see a big  return in a month or two, I am pulling out 100%." No. As long as you are not loosing a ton of money- stay put for the long haul and watch it ebb, flow and eventually grow.
Tips:
1. Think strategically, if this is for business or a cause. Ask yourself what you want your reader to do next. Try to write from that point of view.
1. Mix it up. Keep an editorial calendar and note what kinds of posts you've written lately. Thought posts? Lists? Interviews? Make sure you're mixing up the type of post you've written lately.
And remember the number one rule in blog success -  consider your audience but write from your passion!!