---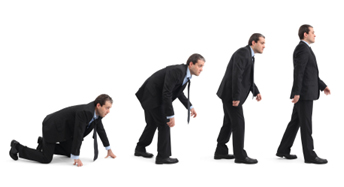 I loved this  GREAT post today on Mashable so much that I decided to share it here. Now I'm not usually this lazy about posting but I couldn't have said it better. Here's a great explanation as to why companies may want to get on the social media stick now instead of "waiting to see if it works."  One reader emailed me last week saying:
" Companies today that don't adopt social media in their overall integrated marketing strategies will not be able to compete tomorrow. For companies that have heard the benefits of social media but have not embraced it, it is wise for them to hire a social media expert to provide an introduction to social media, to speak about the benefits, the commitment requited (time and personnel), their demographics and where they should focus their efforts and then to implement the selected strategies. Putting all this on an employee who is interested but is already working 60 hrs/week is not only unfair, but it is a recipe for failure. Hire an expert who can help you understand the marketing shift and who can implement targeted strategies to expand your reach, branding, awareness and sales."
This may be a harsh analogy but if was sick I wouldn't wait to see if the same medicine worked for someone else before trying it on myself. So read below and let me know your thoughts-
Listening and responding is only as effective as its ability to inspire transformation, improvement, and adaptation from the inside out. Survival does not hinge solely on a company's social media strategy. The social element is but one part of an overall integrated strategy. It's how we learn and adapt that ensures our place within the evolution of our markets.
Social Media as embraced in the earlier stages is not scalable. The introduction of new roles will beget the restructuring of teams and workflow, which will ultimately necessitate organizational transformation to support effective engagement, production, and the ongoing evolution towards ensuring brand and product relevance.
Adaptation: In order to truly compete for the future, artful listening, community building, and advocacy must align with an organization's ability to adapt and improve its products, services, and policies. In order for any team to collaborate well externally, it must first foster collaboration within. It is this interdepartmental cooperative exchange that provides a means for which to pursue sincere engagement over time.
Organizational Transformation: The internal reorganization of teams and processes to support a formal Social Customer Relationship Management (sCRM) program will become imperative. As social media chases ubiquity, we learn that influence isn't relegated to one department or function within an organization. Any department affected by external activity will eventually socialize. Therefore, an integrated and interconnected network of brand ambassadors must work internally to ensure that the brand is responding to constructive instances, by department. However, at the departmental and brand level, successful social media marketing will require governance and accountability. Organizational transformation will gravitate towards a top-down hierarchy of policy, education, and empowerment across the entire organization.